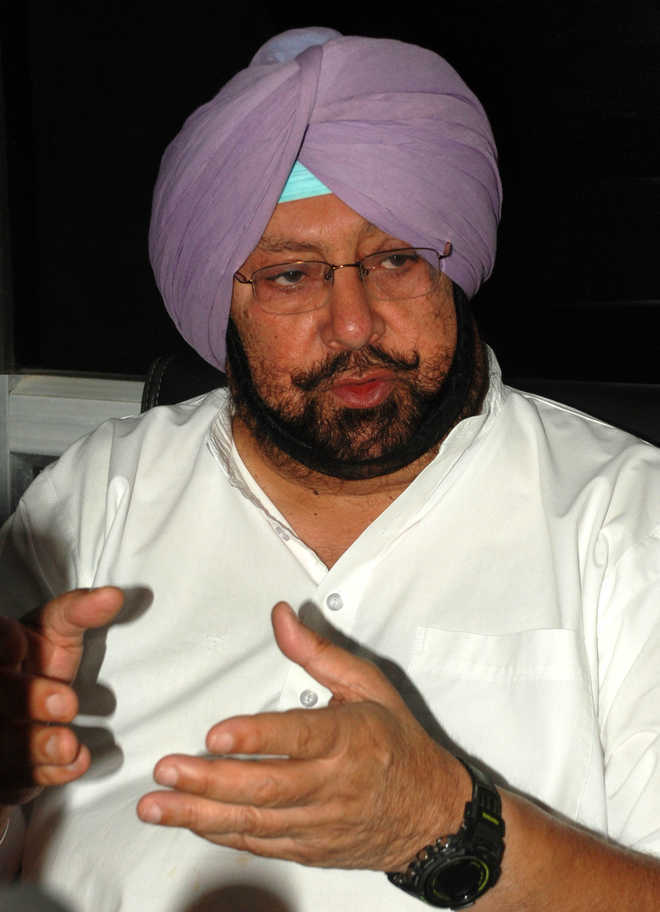 Tribune News Service
Chandigarh, December 1
Punjab Chief Minister Captain Amarinder Singh has written to Defence Minister Nirmala Sitharaman asking the ministry to review its decision to restrict its educational expenses paid to children of martyrs.
In a letter to the ministry, the chief minister has called its decision to cap educational expenses paid to martyrs' children at Rs 10,000 "immoral" and "unprincipled".
READ: MoD caps tuition fee for martyrs' kids at Rs 10,000
Restricting the expenses would make a mockery of the objective behind the scheme that was announced in the Lok Sabha in 1971, the chief minister said, saying it was "undermining the sacrifice of the defence personnel", and that it was made in "shameful disregard' for the contribution of the armed personnel to the country and its citizens.
"The fee being paid to the children of martyrs and disabled soldiers was a small price in exchange for what they had given, and continued to give, to the nation," Singh, an ex-army man, said.
Singh, who had recently reacted strongly to the Defence Ministry's decision to allow the services of Army personnel to be used in the construction of bridges for the Indian Railways in Maharashtra, said the nation could ill-afford to show such disrespect to its soldiers.
"The latest decision was not only unethical and immoral but also against the interest of the nation, which needed to keep the morale of its armed forces high at all times, especially at the present juncture when India was facing all kinds of internal and external threats to its peace and stability," he said.
"The welfare of the armed forces and their kin was a national responsibility, which the Central Government, through the Ministry of Defence, was duty-bound to fulfil," the chief minister said, adding that the decision signalled the gradual erosion in the government's respect for the defence forces.
The decision will reportedly affect 32,000 students in various institutions while saving the Central Government Rs 4 crore per annum, and will be implemented from next year.
.@nsitharaman ji, @MoD_India decision to cap education expenses for children of martyrs & soldiers disabled in action at Rs 10k is extremely unfortunate, given the sacrifices made by them. Request you to revoke the decision.https://t.co/XS9uhu9IaH

— Capt.Amarinder Singh (@capt_amarinder) December 1, 2017
Top News
One Indian arrested in Czech in June, second Indian a govern...
External Affairs Ministry spokesperson Arindam Bagchi says I...
Also clears Pradhan Mantri Janjati Adivasi Nyaya Maha Abhiya...
Naresh Kumar who is due to retire on November 30
Peace agreement with UNLF by Centre and Manipur government m...