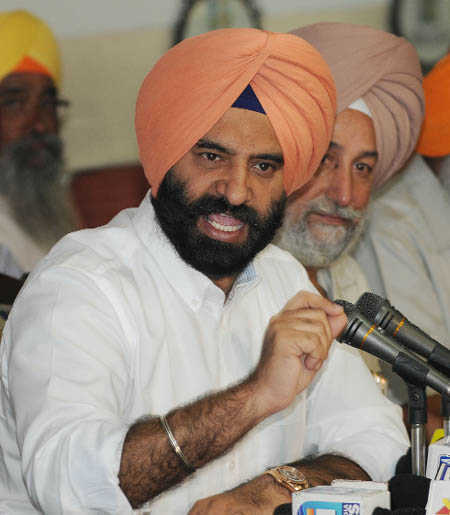 Aditi Tandon
Tribune News Service
New Delhi, December 13
Akali Dal leader and Delhi lawmaker Manjinder Singh Sirsa on Thursday warned the Congress against naming Lok Sabha MP Kamal Nath as Madhya Pradesh CM saying the party will agitate all over the country if that happens.
Addressing a press conference, Sirsa raked up Nath's alleged involvement in the 1984 anti Sikh riots saying a witness Mukhtiar Singh has identified Nath at the site of Sikh killings in the fateful year and the Delhi Gurdwara Management Committee had written to the SIT appointed by the Centre to lodge a case.
"We have a witness and we have a case against Kamal Nath," Sirsa said asking Punjab CM Amarinder Singh to resign if Nath becomes CM.
Sirsa also said the Akali Dal was warning the Gandhi family on this front.
"Guru Saheb has also said first warn the rivals and if they don't listen then pick up the sword," said Sirsa saying the Sikhs won't tolerate Nath as the CM.