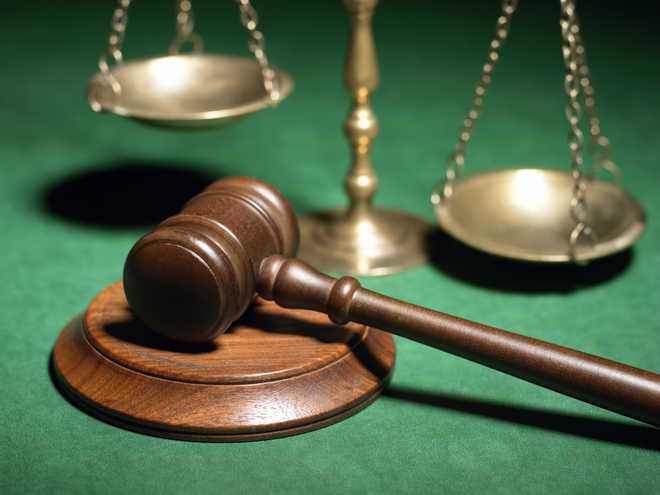 Tribune News Service
New Delhi, October 18
The Centre is willing to hand over 200-square-metre land to a committee of devotees for construction of Guru Ravidas Temple that was demolished by the Delhi Development Authority in August following Supreme Court orders as it stood on forest land in south Delhi.
Attorney General KK Venugopal today told a Bench headed by Justice Arun Mishra that he had spoken to all parties, including devotees and government officials, and the Centre had agreed to give the same piece of land considering sensitivity and faith of devotees. Five of the seven petitioners demanding reconstruction of the temple had agreed to the proposal, he said.
"The entire faith of the devotees of Guru Ravidas is in the site where he stayed… In the interest of peace and harmony, we want to return the site to the devotees for construction of the temple," Venugopal told the Bench.
The court took the Attorney General's statement on record and asked parties seeking reconstruction of the temple to submit objections by next hearing on October 21.
The Supreme Court had on October 4 asked those seeking permission to rebuild the temple in the forest area to amicably find a better location. "You find an amicable solution and come back to us. Any day we can pass the order. We respect the sentiments of everybody on the Earth, but we have to follow the law," it had said while dealing with petitions filed by former MPs Ashok Tanwar and Pradeep Jain Aditya.
The two Congress leaders submitted that they were only "for enforcement and protection of their right to worship the pious land where Guru Ravidas lived, and which was gifted to him by Sikander Lodhi in 1509."
Contending that the pious site was protected as per the provisions of the Places of Worship (Special Provisions) Act, 1991, the petitioners claimed that the "Guru Dham" and the adjoining structures had been there for centuries and prior to any master plans or modern English law system of India.
"Hence, no violation can be caused by a historical structure, which has come under green zone under laws which are subsequent to structure. The above temple/Guru Dham was in Jahapanah City Forest, an urban park where people go for morning walk," they submitted.
Mixed response to move
The move has elicited a mixed response from the community.
While former Union minister of BJP Vijay Sampla has hailed the move, BSP leader and Dalit activist Sukhwinder Kotli has called it a cruel joke on the community. Kotli said: "How can a 200-sq-metre land compensate the loss that we incurred because of demolition of historical temple on 700 kanal?"
BSP state chief Jasvir Garhi, too, expressed dissatisfaction.
Delhi-based national president of the All-India Adi Dharam Mission, Sant Satwinder Singh Heera, said: "We will wait for orders on Monday (that coincides with the polling day).