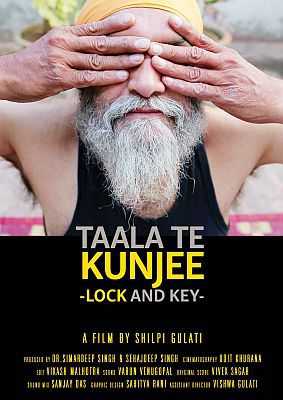 Neha Saini
Tribune News Service
Amritsar, August 9
Heart-wrenching accounts of five families from Punjab - each with a recovering addict and their shared pain, struggle and insecurities - have made it to the coveted list of national award winners at the 66th National Film Awards announced here today.
Docu-drama 'Taala Te Kunjee' (lock and key), directed by national award filmmaker Shipli Gulati and produced by Amritsar-based neuro-psychiatrist and de-addiction expert Dr JPS Bhatia, has bagged the award for "Best Film on Social Issues" in the non-feature film category.
The team feels that the recognition will now sensitise people towards treatment.
"It was an extremely brave effort by the recovering addicts, who came forward and shared their stories of empowerment. We had to really struggle to get the film screened and make it accessible to masses. It was an emotional investment for all parties concerned and we are glad that its worth has been duly recognised," said Dr Bhatia, who runs a de-addiction and rehabilitation home, Hermitage, in Amritsar.
The 82-minute documentary features five recovering addicts from Amritsar and surrounding areas like Tarn Taran, following their lives while undergoing rehabilitation program. It features their families, their wives, narrating the stories of addiction, the vicious cycle of hopelessness and social stigma attached with the issue. It was also selected among top 10 international films to be screened at Asian American International Film Festival in New York in 2018.
Gulati, who has earlier won the national award for Best Anthropological/Ethnographic Film for "Qissa-e-Parsi", said "Taala Te Kunjee" was a very personal film.
"The two years that I took working on this film were transformative. While listening to the stories of these addicts, I changed as a person as I shunned layers of personal opinions and misconceptions regarding drug addiction. It was challenging to immerse myself into the world of people who were recovering and journey was humbling," she said.