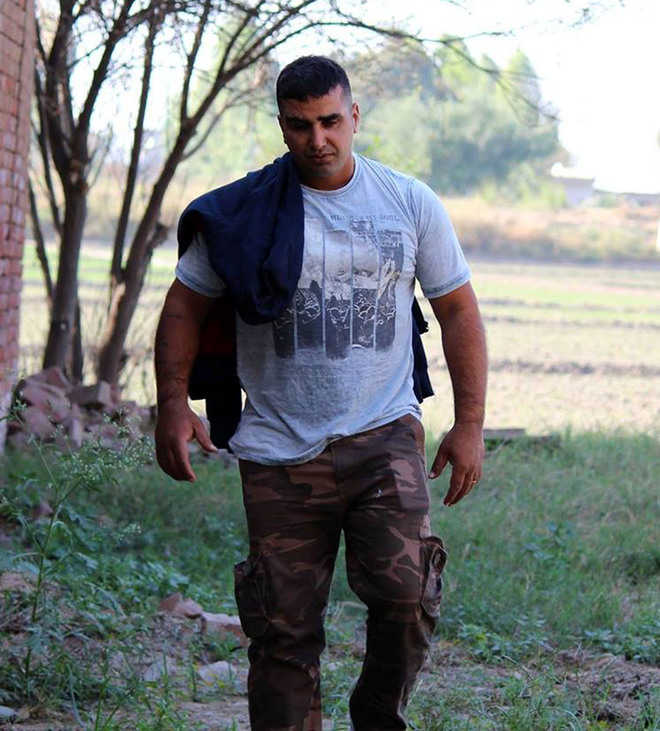 Archit Watts
Tribune News Service
Muktsar, September 12
Once a drug addict, Mintu Gurusaria (40) wouldn't have thought that one day his life story would be turned into a film.
The film to be produced by Lakhvir Chahal of Dream Reality Movies will be based on Mintu's autobiography titled "Daakuan Da Munda" (Son of a Dacoit).
Mintu was 16 when he started taking heroin and fell into the world of crime. At one point of time, he was facing 12 criminal cases, including attempt to murder and robbery. His father had disassociated him.
But a road mishap in 2011 changed his life. "I was bed-ridden, getting an opportunity to take a pause and reflect on my life. Questions such as 'What was I doing?' and 'Where would this lead me to?' clouded my mind," says Mintu, a native of Gurusar Jodha village in the Lambi Assembly segment.
The questions prompted him to write, and the writing culminated into a "Daakuan Da Munda". The book is into its sixth edition. The publisher is getting it translated into Urdu.
"One day, a man called me up, saying he had quit drugs after reading my book. I was elated that my book served its purpose," he says. "I am happy that a production house has decided to make a film on my life. I will be happier if it helps save the life of even a single addict," says Baljinder Singh Sandhu, the name Mintu's parents had given him.
The film crew will visit Mintu's house on Sunday to finalise the things. "I will request them not to changes my life story and, if possible, give me a small role in the film," he says.
The producer says, "The film will be named after the book. It is at an initial stage."
A decade and a half of drug abuse had left him frail. With time, he worked his way back — both physically and mentally. Today, he has a good physique. And recently, he completed his graduation.