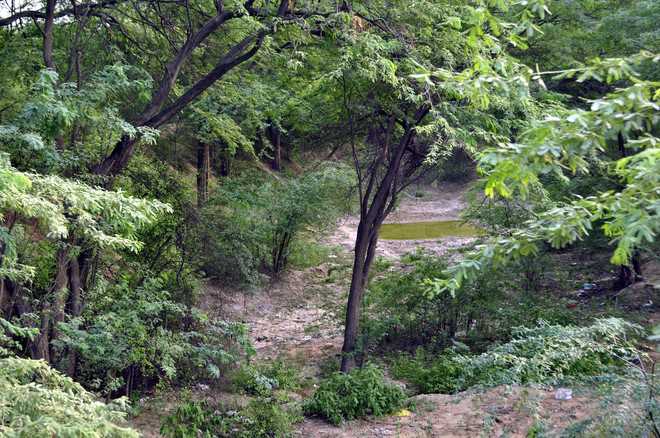 Aman Sood
Tribune News Service
Patiala, February 19
Though its forest cover is among the lowest in the country, Punjab has something to cheer about. The 2017 Forest Survey of India (FSI) assessment has shown an average 66 sq km increase in the state's forest cover.
The forest area in Punjab, which is even less than the desert state of Rajasthan, has increased marginally owing to government's sapling distribution scheme in the past few years.
Hoshiarpur and Gurdaspur have emerged as top districts in the increased cover, while Moga, Muktsar and Rupnagar witnesses a decline.
Hoshiarpur saw an increase of 34 sq km in the forest cover, followed by Gurdaspur 24 sq km and SBS Nagar 7 sq km. Other districts which saw a marginal increase in the forest area are Jalandhar, Patiala, Sangrur, SAS Nagar, Tarn Taran, Bathinda and Mansa.
The districts that lost some part of the forest cover are Ludhiana (8 sq km), Amritsar and Faridkot (1 sq km each), Moga, Muktsar and Rupnagar (2 sq km each).
"Our forest cover is the lowest in the country in terms of geographical area and percentage of land under green cover, but our efforts in past few years have shown positive results," said Principal Conservator of Forests (Wildlife) Kuldip Kumar, who was at the helm of affairs when the saplings were planted across the state.
The report states that Punjab has 8 sq km of very dense forest area, while there is 806 sq km of moderate dense forest while there is an open forest area of 1,023 sq km, with 1837 sq km in total. Punjab has only 3.65 per cent of its total area of 50,362 sq kms under forest cover, the lowest in the country.