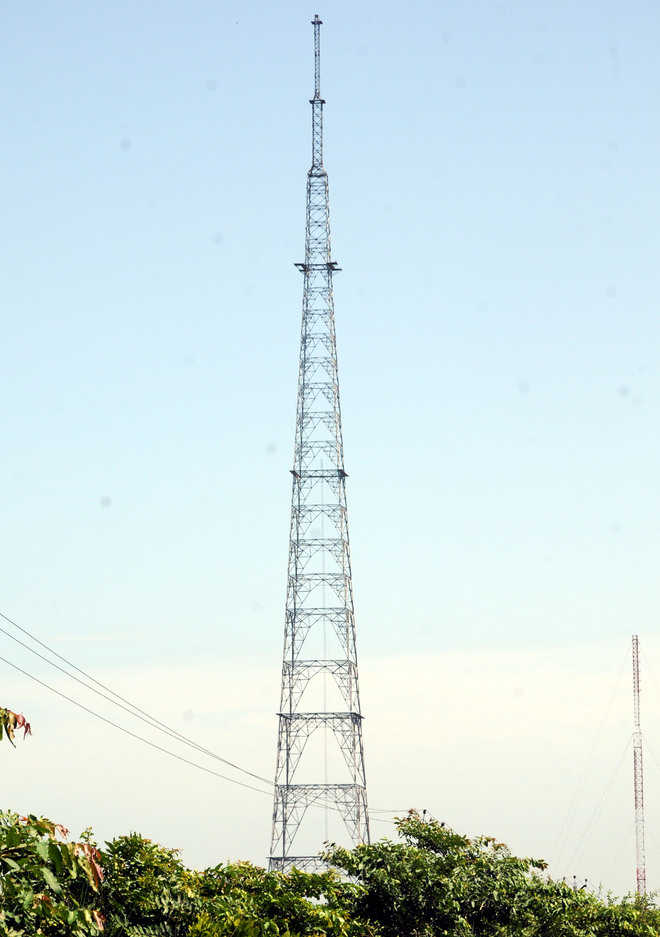 GS Paul
Tribune News Service
Amritsar, September 18
With a view to reach out to a wider Punjabi diaspora and counter neighbouring Pakistan's radio penetration in its territory, India has announced to launch an exclusive radio service for the border belt.
Named "Des Punjab", this FM radio channel will send out a message of cultural oneness of Punjab across the border.
A 1,000-ft high, 20-KW high power relay transmitter tower was set up at Gharinda, 5 km from the Attari-Wagah border.
Officials of AIR confirmed that the FM transmitter at Gharinda had an expected coverage of about 80-km radius and the transmission would be received in Sialkot, Gujranwala and Lahore, too, where people are predominantly Punjabi-speaking.
The trial run has begun on 103.6 MHz and the service is going to be formally started on September 24 by the Minister of State for Social Justice and Empowerment in India. Officials said the radio service would be operational between 6 am and 12 midnight in Punjabi and Urdu language.
Sources said it would relay entertainment programmes on music, art, heritage and religious activities in addition to programmes highlighting India's vision on sensitive issues like situation in Punjab and Kashmir in reply to Pakistan's false propaganda, resulting in confusion across the border.
Similar initiatives will be taken in other regions bordering Pakistan. A total of 88 transmitters are proposed to be installed at strategic locations.
Local resident Sandeep Kumar received official information through RTI that the proposal was to set up a 10-KW FM station in Green Ridge (Uri sector), Himbotinga (Kargil), Patnitop, Udhampur, Naushera, and replacement in Srinagar, Jammu, Bhadarwah (6 KW) and Chauntan Hill (20KW) in Rajasthan.
At present, a 20-KW FM transmitter installed in the Punjab border district of Fazilka on 100.8 MHz is already operational through Jalandhar centre, but it misses its target, apparently due to its limitation to reach across the border clearly.
---
Des Punjab for border belt
Named Des Punjab, this FM radio channel will send out a message of cultural oneness of Punjab across the border.
This channel will be an answer to Radio Pakistan for its 'Punjabi Darbar' programme, which raises anti-India propaganda and is received in the Indian territory too.
The project has been conceived by All India Radio (AIR) and Prasar Bharati Corporation of India under the Union Information and Broadcasting Ministry.
Top Stories