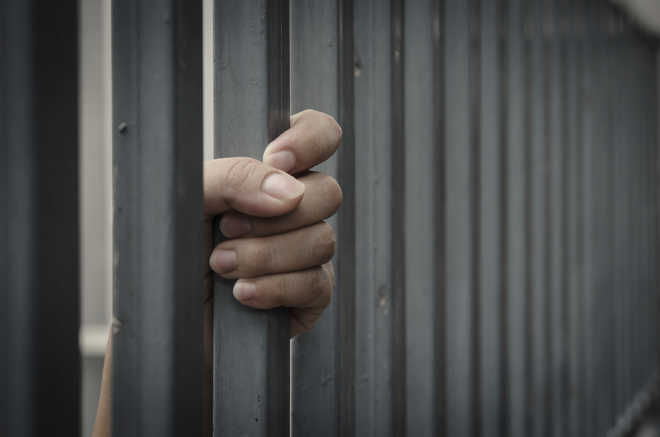 Ravi Dhaliwal
Tribune News Service
Gurdaspur, August 29
A clerk in Punjab's Education Department, lodged at Gurdaspur Central Jail in a Rs 18-lakh fraud case for the past 13 months, has been handed over charge of two more schools. Besides his duties at Lakhan Kalan, undertrial Kulwant Singh has been asked to handle work at the Kandiala and Panjgrain high schools. The department orders, dated August 8, clearly suggest his headquarters should be moved to Jalandhar.
Explaining the faux pas, Deputy District Education Officer Rakesh Gupta says that work had been re-allocated on the basis of data collected by the department months ago, which was probably not updated.
Clerk Kulwant Singh, in prison since June 27, 2017, was at the government high school in Lakhan Kalan when an FIR was filed against him at the Kalanaur police station on February 22 last year for GPF fraud. He was booked on the complaint of the school headmistress after she was informed by the treasury office of the scam.
Kulwant Singh was suspended forthwith.
Kuldeep Singh Purewal, convener of Sanjha Adhyapak Morcha, Gurdaspur unit, remarked: "Senior officers pushing for 'smart classes' are apparently not smart enough when it comes to elementary tasks, such as transfers."
Harjinder Singh Wadala Bangar, a teachers' union leader, said the blunder "speaks volumes of the department efficiency. It was common knowledge that the clerk had been incarcerated. The faux pas must be explained."
Top News
5 AAP legislators were inducted as ministers on Monday
Congress has lodged an FIR against him by for peddling a fak...
Vivo is a Chinese smartphone-manufacturing company
Says wants to develop friendly policing in the state
Odisha tops overall while Himachal secures second place in s...