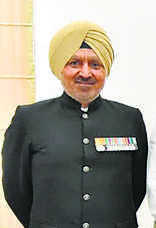 Aman Sood
Tribune News Service
Patiala, September 19
The Punjab Public Service Commission (PPSC) has written to the state government to "withhold appointment letters for the posts of Assistant District Attorney (ADA)" claiming the recent "interviews were conducted based on faulty exam result".
The move comes days before appointment letters were to be issued to the successful candidates.
Sources said the commission did not take into account the final revised key for checking papers and that 80-90 candidates were called for the interview based on the faulty answer key.
A PPSC letter sent to the Department of Home Affairs and Justice on September 18 states: "This is to inform you that there has been an error in the system while calculating results of the ADAs sent to your office by the PPSC on April 10, 2019."
The letter, a copy of which is in possession of The Tribune, further says, "Pursuant to the directions of the Punjab and Haryana High Court, a few questions in the written exams were re-evaluated. However, it has now been detected that the marks of the final written exam published did not take into account the second revised answer key inadvertently."
"Since the interviews were conducted on the basis of faulty exam result, a few more eligible candidates need to be called for the interview and a fresh merit list be made," reads the letter written by PPSC secretary Jasleen Sandhu.
"You are, therefore, requested not to issue appointment letters based on the earlier merit list sent by the commission. The error is being rectified and a new merit list would be sent shortly," the letter reads.
PPSC Chairman Lt General Surinder Singh (retd) said the merit list had been withheld as a candidate had recently approached them and during the verification, it was found that a wrong answer key was used to check answersheets due to an "inadvertent error".
"We have decided to call deserving candidates for the interview who were left out earlier due to our mistake," he said. The undeserving candidates who had made it to the earlier merit list would now be left out, he added.
Additional Chief Secretary, Home Affairs and Justice, Satish Chandra confirmed to have received the letter to withhold the appointment letters.
Meanwhile, experts have demanded a high-level probe into the delay on the part of the PPSC which has taken almost two years and the process remains to be completed.