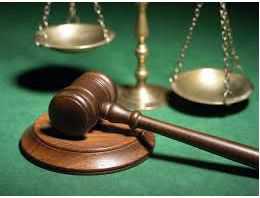 Tribune News Service
Chandigarh, August 7
The Punjab and Haryana High Court today did not stay the death sentence awarded to the killers of Abhi Verma, but granted his counsel 10 days to argue on the maintainability of a letter patent appeal (LPA) in the matter.
Counsel Navkiran Singh was given special permission by the Punjab and Haryana High Court Bar Association to argue the matter during the ongoing strike against the setting up of the Haryana Administrative Tribunal.
Navkiran Singh had sought conversion of death sentence into life imprisonment in a writ petition filed earlier before the High Court. But the writ was dismissed by a Single Judge during the "strike days", following which he filed an LPA against that order of the Single Bench as the death sentence could be executed any time.
The Bench, hearing the matter this morning, asked Navkiran Singh to first convince the court that an LPA was maintainable in a criminal case. LPA is an appeal against the decision of a single Judge before another Bench of the same court.
Dismissing the writ petition, Justice Jitendra Chauhan of the High Court had earlier made it clear that delay in execution of judgments could not work in favour of accused-convicts in cases of heinous crimes.
The ruling came on a petition by Jasbir Singh, alias Jassa, and another convict. Awarded death sentence in the murder and kidnapping case registered on February 14, 2005, under Sections 302, 364, 201 and 120-B of the IPC at the Hoshiarpur city police station, they were seeking commutation of death sentence to life imprisonment. It was contended that the petitioners deserved benefit of commutation on three grounds — delay in disposal of mercy petitions, solitary confinement and long period of incarceration.
Abhi Verma,16, was kidnapped on February 14, 2005. His father, Ravi Verma, received a ransom call from the kidnapper demanding Rs 50 lakh. The next day, Abhi's body was found lying in the fields of Daulatpur village. Three accused were later arrested in this case.
Top News
The announcement was made in the presence of Ajit Pawar, a k...
Then it will move gradually north-northwestwards in the next...
Mann says his government will recruit 1,880 doctors and nurs...
Mansa SSP Nanak Singh, along with police officials, took Bal...
The incident takes place at around 1.30 am when the men barg...