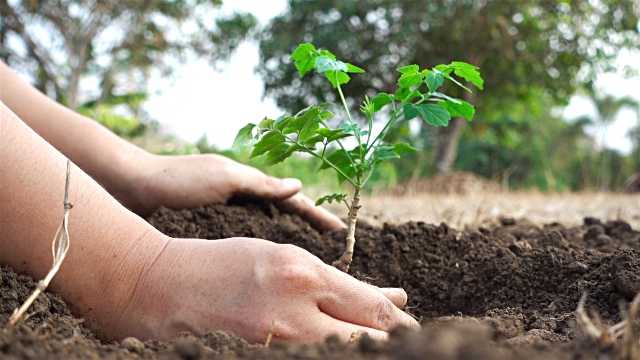 Tribune News service
Chandigarh, July 23
Hariyali, an android-based mobile application to facilitate selection and collection of saplings free of cost, has been a hit among urbanites in the state.
With more than 2.7 lakh downloads from Google Play Store and 2.6 lakh orders, around 10 lakh plants have already been collected by the users in the past one-and-a-half months, said Conservator of Forests (Planning) Vishal Chauhan, who has conceptualised the app.
One of the unique features of the app is that it allows the users to choose saplings from among a variety of ornamental, medicinal and fruit bearing trees from nearest government nursery.
Initially, there was no limit on the number of plants booked in a day. However, seeing a huge demand of plants by public and pressure on the forest nurseries, the booking has now been limited to 15 plants per day per individual.
Chauhan said, "i-Haryali app, launched under the Ghar Ghar Hariyali scheme of the Mission Tandarust Punjab is among the top trending apps on Google Play Store. On demand of users, an iOS app for iPhones is being launched soon."
Officials monitoring the app say apart from positive reviews on the play store, individuals are promoting the mobile app on YouTube. "It is turning out to be a mass movement with an average of 4,000 daily downloads," said the conservator.
The numbers
2.7 lakh downloads from Google Play Store
2.6 lakh orders placed
10 lakh plants collected in 45 days
15 plants an individual can book in a day
The procedure
The 'i-Hariyali' app is available on Play Store for free
Once you download the app, you can book a plant sapling (Sheesham, Neem, Cassia, Arjun, Harad, Behra, Anwla and Jamun, Kathal, Chandini and Ficus to name a few)
Once the booking is made, the contact number of an employee from a nearby government nursery or forest guard will be displayed on the mobile phone of the person
The user can then contact the nursery or forest guard to collect the sapling
The app is currently not available for iOS devices.