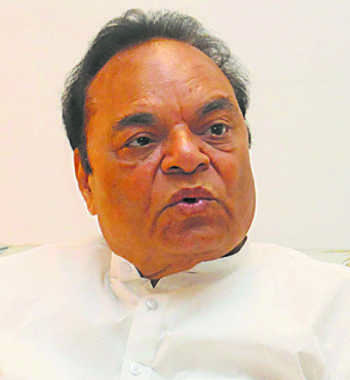 Getting elected from the reserved Jalandhar seat for the second consecutive term, Chaudhary Santokh Singh saw a huge fall in the number of votes polled to him. In an interview with The Tribune reporter Deepkamal Kaur, Chaudhary talks about his plans for the next five years
What are your priorities in your second stint as parliamentarian?
Bringing job-oriented heavy industrial units, AIIMS-like health institute and higher educational institutes like IITs or IIMs to Jalandhar will be on top of my priority list. The focus will also be on the completion of pending projects for which groundwork has already been done such as roads, parks, sports stadium with multiple facilities, smart classrooms in schools and traffic monitoring system. Upgrading Adampur airport to an international airport with cargo facility will also be on the agenda.
You will be in the Opposition for the second time. What will you do to make your voice heard?
I have already been raising key issues of Punjab in Parliament and will continue to do the same with more vigour in my second term too. I will approach the state government as well as the Centre to bring as much development projects as possible for my constituency.
UPA chairperson Sonia Gandhi has asked all Congress MPs to be more aggressive in their approach. What issues do you intend to raise this time?
During the NDA's rule, the democracy, Constitution and even the constitutional institutions are under threat. We will fight to protect the sanctity and the dignity of such institutions. Earlier we were 44, but now have more strength. Any arbitrary and dictatorial decision of the Modi sarkar will be opposed in an aggressive manner, both inside and outside the House.
Your strength from Punjab will be double in the Lok Sabha this time. Will it help?
Our strength of MPs has increased from four to eight. So as "team Punjab", we will adopt an appropriate stratedy and strongly raise issues to protect the rights of the state, mainly with regard to water resources. We will also demand a special financial package for the state. Most of the state's debt is due to the faulty policies of the previous SAD-BJP government.
During your previous term, there were allegations that Phillaur Assembly segment got more from MPLADS funds. Will there be an equitable distribution this time?
It was wrong and fabricated allegation, as I always used my funds judiciously and without any discrimination. I had distributed funds according to the needs and requirements of all nine Assembly segments. I will continue to allocate funds without any prejudice in future as well.
The BSP garnered a major Dalit vote share this time. How do you plan to woo them back?
The BSP was a part of the Punjab Democratic Alliance (PDA). Dalits did not vote for the BSP. Besides having a tacit understanding with the SAD, some of the PDA's constituents colluded with fundamentalists to polarise votes. We will motivate and educate Dalits to make them realise that the Congress is concerned about their welfare.
Delay in the distribution of SC Post-Matric Scholarship and denial of admissions to Dalit students are major issues in Doaba. What measures will you suggest to the state government?
During my previous stint as Member of Parliament, I have been approaching the Central government time and again to release funds for scholarship scheme, but still there is huge backlog. The Modi government has been trying to dilute the scheme by applying harsh conditions for the states for getting scholarship funds. I will soon approach the state government to discuss the matter. I will raise the issue in Parliament too.
Jalandhar city has been facing many problems and people are not happy with the working of the present Mayor. Any suggestions?
Though there is not much of a problem, I will ensure transparency in the working of the Municipal Corporation. I will approach the Central and state governments to arrange funds for the development projects under various schemes. Chief Minister Capt Amarinder Singh has already assured me of setting up an industrial cluster in Jalandhar. I will try to finalise the same as early as possible to give a much-needed boost to the industry in Jalandhar.
Setting the agenda
Our strength of MPs has increased to eight, so as 'team Punjab', we will strongly raise issues to protect the rights of the state, mainly with regard to water resources.