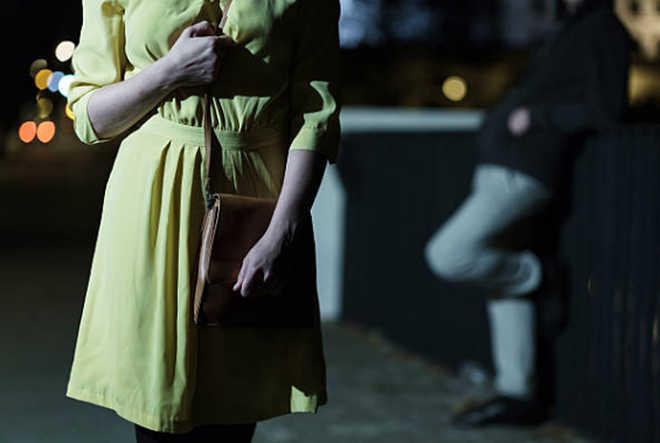 Vikramdeep Johal
Tribune News Service
Chandigarh, August 13
The Chandigarh stalking incident has brought back disturbing memories of the city (and India) for Katia Darnand, a French national who was "abducted, molested and illegally confined" in 1994.
Her case had hit the headlines because those named in the FIR included Gurkirat Singh Kotli, grandson of then Punjab Chief Minister Beant Singh and now an MLA.
Katia, who works as a teacher for special children, left India on a bitter note and never came back to testify, even as most of the witnesses resiled or failed to identify the culprits. All seven accused were acquitted by a Chandigarh court in 1999.
(Follow The Tribune on Facebook; and Twitter @thetribunechd)
On the Varnika Kundu outrage, Katia lamented, "I thought women's safety might have improved over the past two decades."
In an open letter to "girls and women of India (and also to their husbands, fathers and brothers)", Katia revisits the past and hopes that the future would hold no horrors for any female anywhere.
"I hope this letter will motivate those who are confronted with such situations not to be discouraged or feel devalued," she hopes.
---
"I would have preferred to be known for doing something exceptional, but it's for another reason that my name became public. I came to India to discover your country, your culture in its immensity, richness and complexity. I was 24, I had just finished Bachelors in Sociology and Anthropology and I wished to meet in real life the people whom I felt were so different from me yet so similar.
On August 31, 1994, I was violently abducted and molested. After a night of illegal detention, I managed to save myself and went straight to the police station. The culprits were identified quickly, including the main perpetrator. I recognised him and indicated it during the identification parade. I affirm that there has never been any doubt about the identity of my aggressor.
That's why I didn't change my statement despite numerous attempts by people on behalf of the accused. My boyfriend and I were threatened, asked to write letters of renunciation, commit perjury… money was offered.... but I always refused to distort the truth — for the sake of all women who have to suffer violence. I was under great stress, facing trauma. But I have never regretted remaining right and honourable in the face of corrupting power.
Back home, I thought of returning one day to India because I liked a lot of things about this country. But I fast understood that what had happened would always follow me and I would never feel at peace and in safety. I didn't have the courage to return.
Twenty-three years have passed, and I still feel the injustice that allowed the accused to be acquitted. I see that things haven't changed much. My heart cries whenever I learn that the dominant political class keeps abusing power to harass and assault girls, for instance the Varnika episode in Chandigarh.
When and how can we end this violence and discrimination against women worldwide? When are men finally going to get up to support them, so that humanity realises its real potential through peace, love and compassion? Fortunately, India has had men such as Mahatma Gandhi, who said: "To call woman the weaker sex is a libel; it is man's injustice to woman. If non-violence is the law of our being, the future is with woman."
I don't regret what I have lived, I have no hatred, just the hope that things will change... Katia Darnand