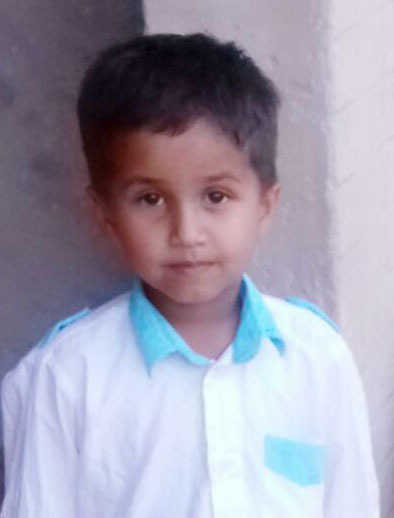 Sumeer Singh
Tribune News Service
Bathinda, May 6
The cause of death of six-year-old Gurnoor Kaur, who died after being administered the MR vaccine in Bathinda on Saturday, could not be ascertained as the Health Department did not conduct her post-mortem examination. They contended that her family had not given their consent for it. However, her family said they were never asked to get the autopsy done.
Subsequently, she was cremated at her native Jai Singhwala village during the day. Notably, an hour after her cremation, Civil Surgeon HN Singh held a press conference and attributed her death to gastroenteritis.
Civil Surgeon Hari Narain Singh said, "We could not get the post-mortem done as parents of Gurnoor Kaur did not give their consent to do so. The child's condition worsened after 28 hours of the MR vaccination and according to experts, side-effects of the vaccine are witnessed a few minutes after the vaccination. So it is clear that the child did not die due to the vaccine." Kulwant Singh, father of the deceased, said, "No official asked us to get the post-mortem conducted."
Beant Singh, the girl's uncle, said, "Gurnoor was a healthy child and had no signs of any ailment until she was administered the MR vaccine. Although she was normal on Friday after the MR vaccination, on Saturday afternoon, Harnoor was brought home in an unconscious state by the school van driver."
Beant Singh said, "The school management neither informed us regarding the deteriorating condition of the child nor did they admit her to hospital. She was sent home 15 km from her school in an unconscious state, which wasted a lot of crucial time. She was declared brought dead at hospital."
Amanpreet Singh, incharge of the Adarsh School, said, "The child was a bit inactive but after being given water, she was normal. We would have taken her to hospital, if her condition was not normal."
---
AAP MLA writes to CM
Sangrur: AAP Dirba MLA Harpal Singh Cheema on Sunday wrote a letter to CM Capt Amarinder Singh seeking the setting up of a board of experts to conduct research about the MR vaccine. He has sought the cancellation of FIR registered against Dr Amar Singh Azad for sharing his views on the MR vaccine. "A nine-year-old child from Maura village has allegedly developed health problems after vaccination. There is panic in many other villages of my constituency," he said.
---
Two More fall ill after vaccination
Two other girls were admitted at the Mother and Child Hospital on Saturday after their condition deteriorated after being administered the MR vaccine. Harjeet Kaur, a Class X student of Arya Samaj Government School, witnessed breathlessness one hour after being administered the vaccine. She was discharged from the hospital at 3.30 pm but as her condition worsened at 6 pm and she had to be admitted to the hospital again. Her condition is stable now. Another girl Nirjala (12) who had suffered breathlessness and anxiety was referred to the Government Medical College and Hospital, Faridkot, on Saturday. Her condition, too, is stable now.