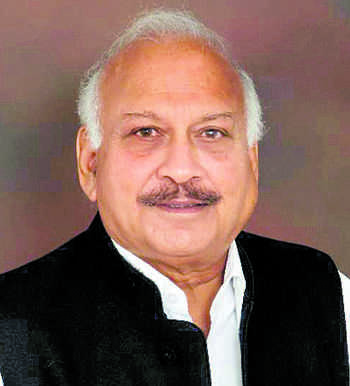 Vishav Bharti
Tribune News Service
Chandigarh, January 14
De-addiction drug buprenorphine has been used as a magic remedy to fix Punjab's drug menace, but a 'confidential' government report on its purchase and dispensing reveals a disturbing trend of a shift from addiction to 'chitta' to that for buprenorphine.
Six crore tablets of buprenorphine (combined with naloxone) were consumed in the state in 2017. A report by Punjab's Food and Drug Administration (FDA) indicates that the medicine has emerged as an addiction.
A derivative of the opioid, it is 25 to 40 times more potent and longer lasting pain reliever than morphine. Pharmaceutical experts do not rule out the use of the combination for recreational purposes.
The FDA report says on an average six crore tablets are being dispensed every year by government and private de-addiction centres — 4.5 crore (75 per cent) in 78 private de-addiction centres.
Half the sale is in just five districts. Ludhiana tops the chart, where 13 centres dispensed 1.74 crore tablets between January 2017 and June 2018. It is followed by Patiala with 1.25 crore, Tarn Taran 67 lakh, Moga 65 lakh and Mohali 57 lakh tablets in the same period.
There have been reports earlier of the use of medicine intravenously by addicts to get high. Looking at the FDA report, it appears that the de-addiction drug itself has emerged as a big business. A 10-tablet strip is available for between Rs 300 and Rs 400 at private de-addiction centres.
Thus, just in one year, private centres made over Rs 150 crore by selling the medicine in the state. Even in the government sector, the medicine witnessed an exponential increase in usage, especially after opening of 166 Out Patient Opioid Assisted Treatment (OOAT) centres last year, where the medicine is given free.
Since September 2017, the government has procured 1.5 crore tablets, a 300-time increase as compared to the past years. The annual purchase used to be just 50,000 tablets till mid-2017 as the drug used to be given only to indoor patients. Since the beginning of the programme, over 60,000 addicts have enrolled with the centres.
The FDA has acknowledged that the medicine is becoming a big headache for the government as a large amount of this habit-forming drug is entering the state illegally. However, as per instructions of the Drug Controller General of India, only de-addiction centres can dispense the medicine. Even the manufacturer is bound to supply the medicine directly only to the designated de-addiction centres and hospitals with de-addiction facility.
Used for recreational purposes: PGI doctor
The main use of the medicine is in treating the withdrawal symptoms due to short-acting opioids, because it acts on the same receptors in the brain. Though it is a relatively safer drug than morphine, there is plenty of evidence to show it is used for recreational purposes. Prof Samir Malhotra, Pharmacology Dept, PGI
Top News
Five-judge Constitution Bench of CJI DY Chandrachud will del...
Work of Pak intelligence; those who amplify such fake news d...
Chhattisgarh state BJP chief Arun Sao and Kawardha MLA likel...
Meeting is being held in the backdrop of the Congress' poor ...
Mayawati makes the announcement at party meet in Lucknow