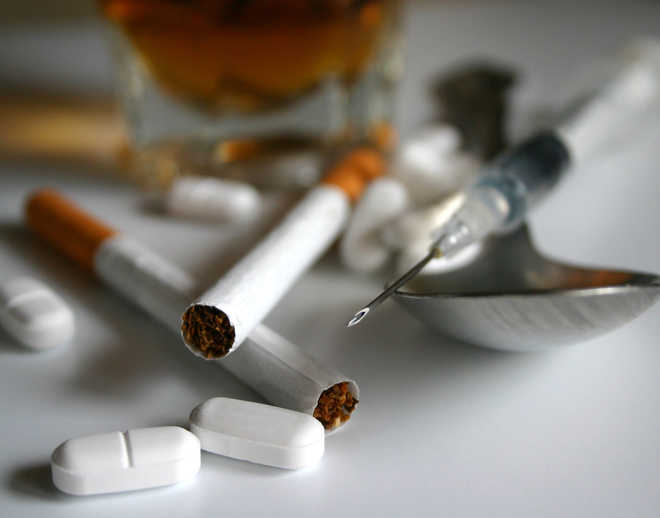 Aman Sood
Tribune News Service
Patiala, June 12
Low conviction rate in drugs cases has raised a question mark over the investigating officers (IO) in the state police, who have been "flouting laid down procedures and deputing lower-rung officers to investigate NDPS cases".
Perturbed, the police top brass has issued strict directions to SSPs and commissioners to depute only officers of the rank of ASI and above for cases under the NDPS Act. The directions came after the acquittal of over 900 accused in drugs cases in the past around six months.
In its orders, the Director, Bureau of Investigation, Punjab, has said the NDPS cases would now be investigated by a regular ASI or higher-ranked officer.
The top cops were recently informed that hundreds of drug peddlers were arrested, but were released following failure on part of the district police chiefs to ensure that a regular ASI investigated and prepared challans in such cases.
In many cases, the courts acquitted accused as the IO was an ad hoc official. As per rules, only confirmed or senior officers can deal with NDPS cases. In a letter shot to all district police chiefs last month, the Director, Bureau of Investigation, has said in the past seven months over 93 undertrials in NDPS cases were acquitted in Amritsar alone.
"The district attorney has also written that the police officials pressured law officers to present the challan in the court as it is," reads the letter.
It further says in many cases where the number of accused is more than one in a single case, the IOusually fills the consent letter for frisking of the accused by a gazetted officer, IO or magistrate. However, as per rules the search memo should be different for every accused and the search consent can only be conducted under a gazetted officer or a magistrate.
A senior officer said till recently when the SSP ordered police stations to register NDPS cases, SHO-level officers would ask their junior staff to do the needful. "While registering these cases, the NDPS accused can ask for his search in the presence of a senior officer or magistrate. However, junior officials deny them this right," he added.
The letter further says the sampling of confiscated drugs be done as per norms, which is a complex procedure and usually ignored by officials which leads to acquittal of the accused. A senior cop has confirmed that norms are flouted by junior-rung officers many a time in lieu of money offered to them by the accused.
Top News
Over 250 win from 411 wards | BJP wiped out in P'kula AAP c...
20-yr-old killed while crossing road on cycle