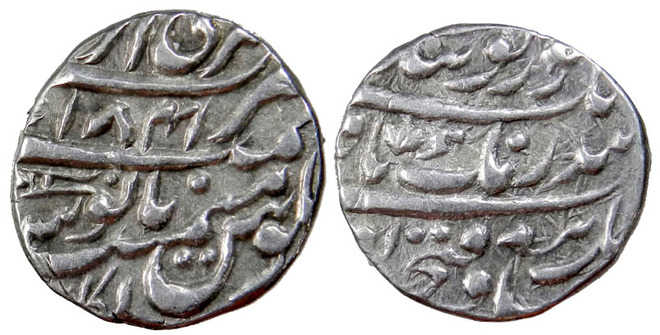 Vishav Bharti
Tribune News Service
Chandigarh, February 22
When the collection of original Sikh coins is available at half the price in the open market, the Punjab Government has paid lakhs of rupees to a private firm just for minting duplicate coins. These coins will be placed at the upcoming Sikh Coins Museum at Gobindgarh Fort.
For building interiors of the museum, the then SAD-BJP government had given a contract for Rs 5.5 crore to a Delhi-based firm. The contract also included Rs 20 lakh for supplying duplicates of around 400 coins related to the Sikh history.
The decision has raised eyebrows. According to numismatics, most of the original Sikh coins in copper are available anywhere between Rs 150 and Rs 200 and silver coins between Rs 1,500 and Rs 2,500.
Experts say that barring a few rare coins, even if government purchases the entire collection of Sikh coins from the open market it won't cost more than Rs 10 lakh. The Gobindgarh Fort museum will display coins from 1765 onwards, when Sikh "misls" started issuing their own coins.
Besides, a large collection of original Sikh coins is gathering dust in state museums. The number is so high that the department is finding it difficult to find place to display these. One of the largest collections of Sikh coins is at Patiala's Sheesh Mahal.
The government decision not only indicates towards inappropriate expenditure, but is also against the spirit of museology.
A Chandigarh-based eminent numismatist, who has written several books on numismatics, said in the discipline of studies of museums it also amounts to misguiding people. "I have seen the museums across the world but nowhere have I come across a museum showcasing duplicate items. Can you really call the place museum if it doesn't showcase original artefacts," he said.
Rameshwar Dutt, an archaeologist and president of the Global Numismatics and Philately Society, said it was a known fact that often collectors and numismatists or their families are keen to donate or give their collections to government museums on loans for just acknowledgement of their contribution. "It seems that the government has been taken for a ride by unscrupulous elements," he said.
Another concern raised by numismatists is that it is a case in which government itself is promoting minting of duplicate coins. "Once the suppliers are ready with dies, they will create havoc in the market by supplying fake Sikh coins," said Dutt.
Minister for Cultural Affairs and Tourism Navjot Singh Sidhu could not be contacted.
Top News
The girl was found bleeding on a road in Ujjain on Monday
No vendetta politics, says AAP
Bajwa said a kidnapping case should be registered against th...
Blinken is due to meet Indian Foreign Minister S Jaishankar
The celebrated agriculture icon was being treated for age-re...