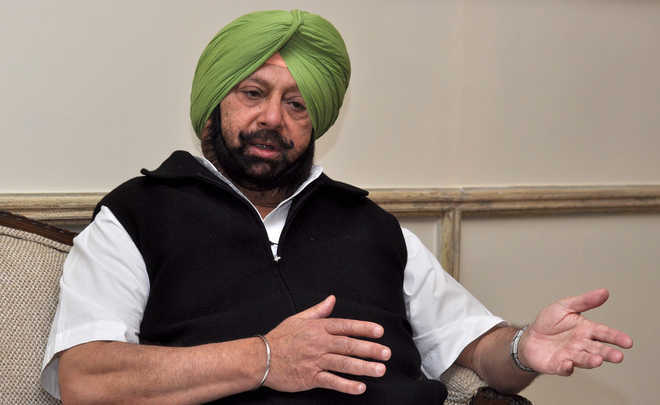 Aditi Tandon

Tribune News Service

New Delhi, October 6

Punjab Chief Minister Amarinder Singh on Saturday made a compelling case for a crackdown on drugs in the northern belt by saying that neighbours Pakistan and China were working on a long-term plan to destroy the Indian Army using drugs as the weapon.

Speaking at a media event in the National Capital, Amarinder said Pakistan and China were working on a systematic plan to spread drug addiction among youth in north India and this they were doing as a long-term strategy to weaken the Indian military.
"Two-thirds of the Indian Army regiments come from north India. If China and Pakistan can destroy the youth of the northern belt, where will the Indian Army go? If the youth of the north are not healthy, what will happen? We have to look at that," Singh said.
He said consignments of drugs recovered from Kashmir and even ports far off Punjab were found earmarked for Amritsar.
"What does this show? This shows drugs are being deliberately pushed by Pakistan into Punjab as part of a long-term strategy. The idea is to make all youngsters along the north belt bordering Pakistan an addict," Singh said accusing Pakistan of exporting narco terror to India.
Singh delineated the steps his Congress government in Punjab was taking against drug traffickers and said heroin, which was previously available at the rate of Rs 1,200 a gram, was now available for Rs 6,000 a gram.
This shows our crackdowns are working but this is an ongoing battle, he said.
Top News
Ballistic missile and satellite tracking ship 'Yuan Wang 5' ...
Apprehensions in New Delhi about the possibility of the vess...
Two legislators from the Congress, one from Jitin Ram Manjhi...
Were returning from Amarnath yatra duty
In the wake of latest development, Centre sought urgent hear...