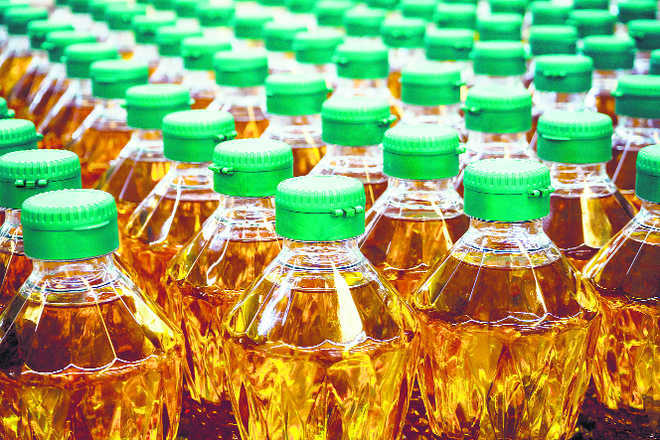 Karam Prakash
Tribune News Service
Patiala, September 23
Palm oil was being used as an adulterant to manufacture desi ghee, revealed a report by the state Food Testing Laboratory, Kharar.
In fact, the food samples — which were collected by the Health Department from a cart during checking near Balbera village on September 2 — have already failed to meet the quality standards.
The report of the said samples revealed that desi ghee which was reportedly supplied to the shops in the city was substandard.
Notably, Patiala police had seized 250 kg spurious desi ghee.
Now, on the basis of the report, the District Food Safety Officer (FSO) will file a case in the court of Additional Deputy Commissioner (ADC) against the owner.
District Health officer (DHO) Satinder Singh said the report had already revealed that palm oil was used as an adulterant in desi ghee which was a clear violation of the Food Safety Act.
He said, "Usually palm oil is used in desi ghee to fulfil the required fat content because it is cheaper. However, the use of any adulterant to increase fat is not permissible."
Significantly, health officials informed that desi ghee prepared by the MS Traders, at Cheeka town in Haryana — to whom the samples belonged — was being sold under the name of prominent brands, including Milkfood, Nutkhat and Amul Desi Ghee.
"A layperson can never identify the difference between the original and the duplicate ghee. We have already informed to the respective popular brands to inform us about their genuine manufacturing units so that we can nab the fake ones," the DHO said.
Meanwhile, Jarnail Singh Bhullar, in-charge, Balbera police post, said, "We are conducting raids to nab the owner. After he is arrested, we will interrogate where he was supplying the ghee."
Top News
Action taken under relevant Section of Unlawful Activities (...
Says wants it to commit constructively to establish facts
Blinken says it is 'important for India to work with the Can...
Pawar and Adani first inaugurated a factory at a village in ...
More than 175 people have been killed and several hundred in...