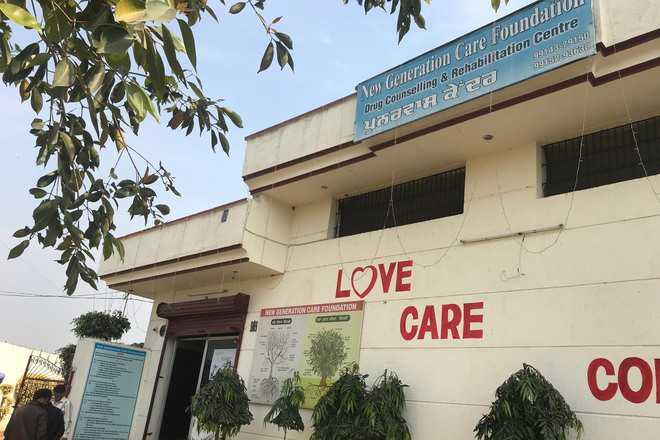 Karam Prakash
Tribune News Service
Patiala, November 22
The Patiala Health Department, during a raid, rescued 76 drug addicts from a rehabilitation centre at Seona village in Patiala on Thursday.
It came to the fore that the inmates had been illegally confined at New Generation Care Foundation. Soon after the raid, the centre was sealed. The rescued inmates complained of physical torture and said they were coerced to stay in inhuman and unhygienic conditions by the centre's owner.
Health officials also discovered 210 illegal narcotic tablets from the premises of the centre. After conducting physical examination, all inmates were immediately shifted to various government rehabilitation centres in the district.
"All 76 men, aged between 20 to 60, were confined in one big room and were beaten every day," Patiala Civil Surgeon Dr Manjit Singh said.
The Health Department swung into action after a family member of an inmate lodged a complaint in this regard.
It was found that inmates were indeed inhumanly huddled in one hall. Wooden beds with basic bedding were put tightly next to each other. The access to the hall was through an iron gate that remained locked throughout the day. Inmates said all the work of the centre was done by them, even preparation of meals.
An inmate from Malout said, "The owner, in an inebriated state, used to punch anyone who asked for anything. Earlier too, Health Department officials had come here but the owner threatened to kill us if we complained." Inmates claimed that the owner charged Rs 20,000 to 30,000 per month from their families.
The accused, Rajbir Singh, has been booked for illegal detention, violation of the NDPS Act and Drug De-addiction Centre Rules.
Dr Manjit said, "We will write to the state Health Department. In fact, the complaint of crowding at the centre had been sent in July. We have asked relatives of the inmates that they could take them home or continue their treatment at government centres."
Top Stories