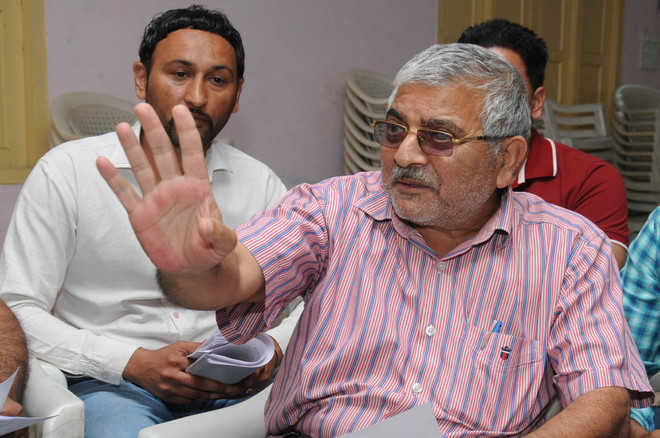 Ruchika M Khanna
Tribune News Service
Chandigarh, June 23
Patiala MP Dr Dharamvira Gandhi said on Saturday that people seeking "Punjab Referendum 2020" had democratic and legal rights to demand a separate homeland in a "peaceful manner".
The MP, who was suspended from the Aam Aadmi Party (AAP) three years ago, is the second mainstream politician in Punjab who has spoken on the issue, after Leader of Opposition and AAP MLA Sukhpal Singh Khaira.
Talking to The Tribune,
Dr Gandhi said he was a firm believer of freedom of speech. "I believe in federalism and democracy. I have nothing to do with Khalistan. The Supreme Court has guaranteed that a peaceful demand for a separate homeland on the basis of linguistics, religion, region or race is legal," he added.
Dr Gandhi said he was all for Punjab and Punjabiyat. "I will oppose those who seek votes or incite people to create a separate homeland just on the basis of religion. But don't you think that the same yardstick should apply to all? Why threaten people with sedition charges who are asking for a Sikh homeland, when another set of people is seeking the creation of a Hindu nation?" he said.
The firebrand MP also highlighted the "gross injustice" meted out to Punjab on the transfer of Chandigarh and Punjabi-speaking areas, besides the state being forced to share natural resources such as water and hydroelectric projects with non-riparian states. "These will remain emotive issues for Punjabis till justice is done to the state," he added.