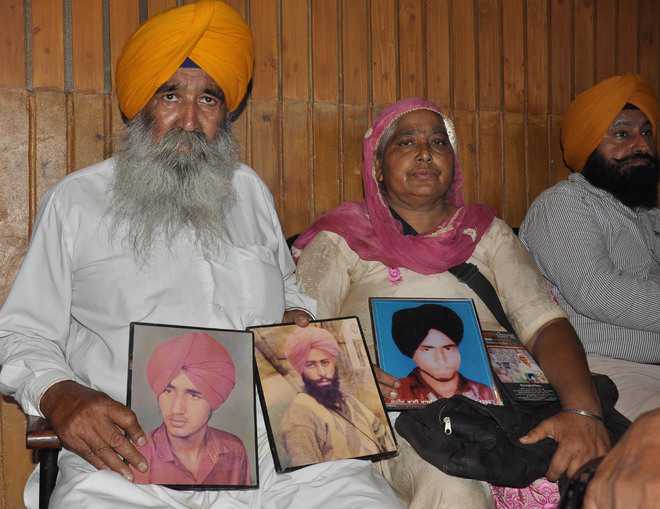 PK Jaiswar
Tribune News Service
Amritsar, July 7
The matter of extra-judicial killings during the militancy period in the state has reached the Supreme Court. Family members of victims of alleged fake encounters by the state police along with Punjab Documentation and Advocacy Project (PDAP) have filed a public interest litigation (PIL) in the apex court seeking setting up of a commission to uncover the truth and provide justice to them.
The PDAP, a human rights group, has identified 8,257 victims who disappeared after being picked up by cops between 1984 and 1995. During the decade-long investigations, the organisation members visited 14 districts of the state.
Advocate Satnam Singh Bains of the PDAP said the organisation provided evidence with the petition to the Supreme Court. Their investigation covered people from other communities who were also killed in fake encounters.
"For the past three decades, the victim families were struggling for justice and accountability," he said, adding that the PDAP uncovered compelling evidence of 6,140 illegal cremations by the Punjab police. It also provided evidence of 1,400 encounter FIRs claiming that the victims were unidentified militants.
The PDAP today screened a documentary "Punjab Disappeared" uncovering the decade of enforced disappearances that took place in Punjab.
Top News
Opposition for debate on ethics panel report | Ready for str...
Congress gears up to shift its MLAs to Karnataka