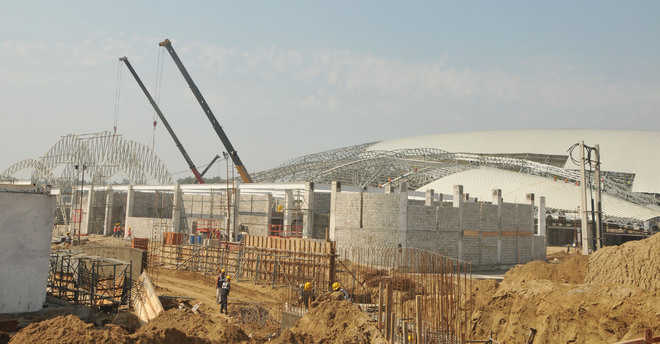 Sandeep Dikshit
Tribune News Service
New Delhi, October 17
The government will be attempting to steal the march over Pakistan in a subtle tussle unfolding over celebrations of the 550th Gurpurb by organising the visit of 90 ambassadors to the Golden Temple On October 22, less than three weeks before the opening of Kartarpur corridor.
India and Pakistan are poised to sign a pact on the corridor. Islamabad has remained unmoved on the Indian request to scrap the $20 fee to be charged from each pilgrim.
The Ministry of External Affairs, resigned to this inevitability, said: "After several rounds of discussion with Pakistan, we have reached an agreement on all other issues, except the matter of service fee. Pakistan insists on charging Rs 1,420 from each pilgrim. We've urged Pakistan not to do so. We hope the agreement can be concluded and signed in time for the great event."
Pakistan has almost agreed to allow an Indian consular officer to be posted during the time of the pilgrimage and to permit 10,000 pilgrims on special days. The "Ambassadors day in Harmandir Sahib" will begin with traditional felicitations besides gidda and bhangra performances.