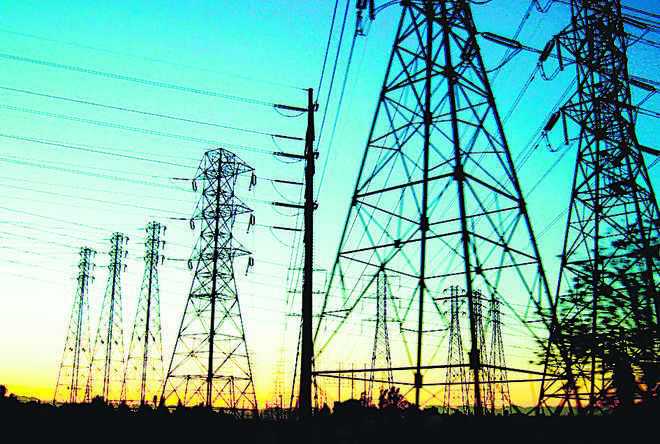 Aman Sood
Tribune News Service
Patiala, September 21
Many well-to-do families in Punjab are learnt to have mastered the art of power pilferage, thus contributing to the around Rs 1,200-crore losses the state power utility has been incurring annually.
Rural Punjabis, say sources, dominate their urban counterparts in the more than Rs 3-crore per day "power loot", accounting for around 66 per cent of the thefts through concealed devices that halt meters, capacitors, 'kundis' or meter-tampering.
These details emerged after the recent crackdown by Punjab State Power Corporation Limited (PSPCL), following a go-ahead by Chief Minister Capt Amarinder Singh.
"Over the past month, the PSPCL detected 74,771 theft cases, majority of them in villages. Penalty worth Rs 100.60 crore was slapped on defaulters. More than 10 senior power officials are under the scanner while as many have been suspended for dereliction of duty," said a top PSPCL official. Documents accessed by The Tribune show that villagers, majority of whom get free power for tubewells, steal power worth Rs 800 crore per annum while urban consumers (domestic and commercial) account for thefts worth Rs 300 crore. The industrial "contribution" is Rs 100 crore.
The average statewide power supply losses stand around 10 per cent, of which 20 to 50 per cent are contributed by urban areas and a much higher 50 to 79 per cent by rural supply lines.
"We were shocked to find out that almost every second house in rural areas has devices fitted smartly to stop meters. They even use permanent kundis. A network of electricians supplying power theft instruments is aiding them," said an official.
Sample this: The border zone comprising Amritsar and adjoining areas accounts for 15.91 per cent losses in urban sector while the losses jump to a whopping 40.95 per cent in village feeders. There 13.26 per cent losses in Tarn Taran city while the losses are over 50.74 per cent in the rural belt.
Similarly, the urban-rural loss ratio in Patti, Bhikhiwind, Zira, Ferozepur, Baghapurana and Patran stands at 47.92:71.44; 41.75:79.5; 25.37:60.75; 24.71:40.98; 35.56:55.18 and 43:56 per cent, respectively.
In politically important Badal, the losses are 35 per cent in urban areas and 38.57 per cent in villages. "In many villages, residents are not even paying Rs 500 monthly bill despite running three air conditioners round-the-clock," said a PSPCL enforcement wing official. Baldev Singh Sran, PSPCL Chairman-cum-Managing Director, confirmed that majority of the distribution losses were recorded on village feeders across Punjab. He said the industry was almost under check with only a handful of defaulters.
"We have to clean this mess. Directions are clear that whosoever is involved in backing the power mafia should be taken to task," said Sran.
Rural areas worse
Rs 800 crore in rural segment
Rs 300 crore in urban areas
Rs 100 crore by industries
45,915.07 MUs Punjab's energy need in 2017-18
7,595.75 MUs Distribution losses (14.19 per cent)
1,372 MUs Transmission losses (2.5 per cent)