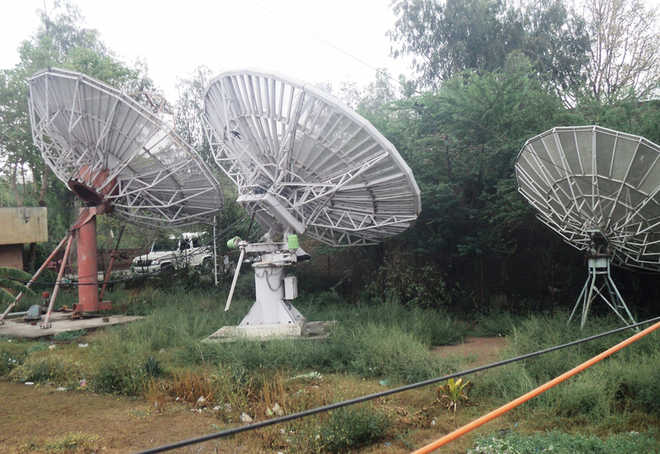 Raj Sadosh
Abohar, April 18
The Prasar Bharati has finally shut down its low-power transmission (LPT) centre here.
The centre was inaugurated in 1994 by then Minister for Information and Broadcasting KP Singh Deo in the presence of his Cabinet colleague Balram Jakhar and Rajya Sabha member Virendra Kataria. Deo had assured that the centre would be upgraded soon. He had also promised to sanction an FM radio station on the same premises, as according to experts, no extra tower was required for the project. But there was no breakthrough in the proposal for the FM radio station.
The centre located in a low-lying area in a small complex rented by the local market committee suffered from technical problems during the rainy season. Transmission was disturbed many times. No regular staff was appointed as it was governed by the Sriganganagar LPT centre.
The Doordarshan had added another dish to relay DD Punjabi channel programmes, but a senior official during the annual inspection in November 1997 recommended that the centre was no more required as the tower in Fazilka was also capable of transmitting signals to far-off villages.
The Abohar centre had actually benefited thousands of villagers in the sub-division where no private satellite cable network was available. This helped in bringing the viewers closer to the rich culture and heritage of the state.
Prasar Bharati allowed the LPT centre at Dabwali that had been installed just a week ahead of Abohar to relay transmission of DD news channel, but preferred to abandon the centre here. For those who cannot afford the hefty monthly fee charged by private cable networks, depended on LPT transmission in urban localities also. The LPT should have been upgraded to transmit programmes of all Doordarshan (Prasar Bharati) channels, viewers feel.