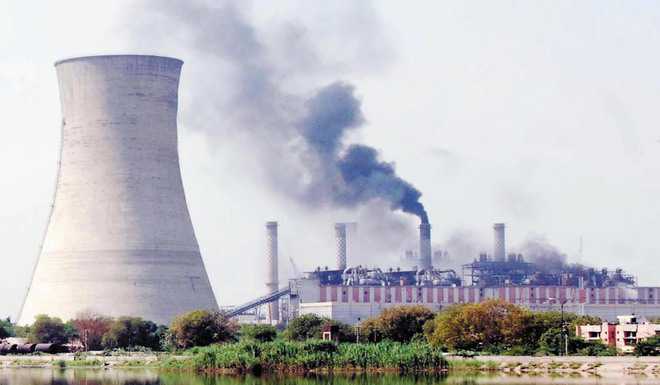 Amaninder Pal
Tribune News Service
Chandigarh, June 29
Punjab's two oldest thermal power plants — Bathinda and Ropar — are staring at closure. Taking the first step to shut both plants in phases, the Board of Directors of Punjab State Power Corporation Limited (PSPCL), in a meeting on Friday, will deliberate on the proposal to shut down stage-I (two units set up in first phase) each at Bathinda and Ropar thermal plants. The plants have four and six units, respectively.
That both plants were established over 25 years ago is being cited as the reason behind the move. While Guru Nanak Dev Thermal Plant, Bathinda, was set up in the mid-1970s, the first phase of Guru Gobind Singh Thermal Plant, Ropar, was commissioned in 1985.
Sources said though the item was not part of the agenda list circulated among top officials and chief engineers today, the agenda in this regard had been separately forwarded by the office of Chief Engineer (Thermal Designs).
Confirming the development, MR Parihar, Director (Generation), PSPCL, said: "We are just following the guidelines of the Ministry of Power and the Central Electricity Authority, which state that thermal units set up more than 25 year ago and which are not economical compared to newer ones should be shut down in phases. Our neighbouring states, including Delhi and Haryana, have already closed some units."
He said: "On an average, newer units are generating power at Rs2.25 to Rs2.60 per unit as compared to Rs3.60 in the older ones. We will discuss the issue, but any decision will be taken after consulting the state government."
The employees of both theses plants have, however, opposed the move. Sukhdev Singh, state president, Indian National Trade Union Congress and Workers Federation of PSPCL, said: "Before assuming power, the Congress had promised that it would run both these plants. The state is paying a hefty amount to private thermals as fixed charges. The move will further benefit them. Moreover, the board had recently spent crores on renovating these plants, especially the one in Bathinda, where Rs225 crore was spent in 2007."