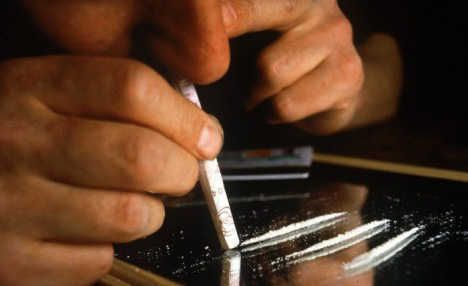 Jupinderjit Singh
Tribune News Service
Chandigarh, July 5
More than 100 Punjab Police personnel have been arrested for smuggling drugs or abetting illicit trade since 2014 — when the state first began its crackdown on the menace. Of these, nearly 30 have been arrested in the 15 months of the Congress government alone.
The arrested include two DSPs while the remaining are non-gazetted ranks. Besides, an SSP has been accused and questioned for allegedly patronising an inspector charged with smuggling drugs. Two other SSPs are facing inquiries for helping drug-tainted cops get relief from court.
The Special Task Force (STF) formed to check drug smuggling has nabbed 12 policemen from Punjab, including sacked Inspector Inderjit Singh and retired DSP Jaswant Singh. It has also arrested a Haryana cop and registered seven cases.
While the STF has data on action taken against Punjab Police personnel, no official data is available with the police of past one year.
Punjab Congress chief and Gurdaspur MP Sunil Jakhar had during the 2017 elections released data based on Home Minister Kiren Rijiju's reply in Parliament that said 53 Punjab policemen were booked for helping drug smuggling from 2014 to 2016. The number has now risen to 100.
Focus is back on the cop-smuggler nexus with more than 30 drug-linked deaths of youths being reported over the past one month alone.
AAP leaders, including state convener Bhagwant Mann and co-convener have been demanding a CBI inquiry into the role of these cops.
Blot on khaki
July 4: SHO Bikker Singh and munshi Jaspal Sharma, posted at Rampura city police station in Bathinda, arrested for helping drug smuggler
July 3: DSP and hockey player Daljit Singh Dhillon arrested in a case under the NDPS Act
June 27: Punjab Police constable Arshdeep Singh, an addict, arrested by Chandigarh Police for snatching gold chain