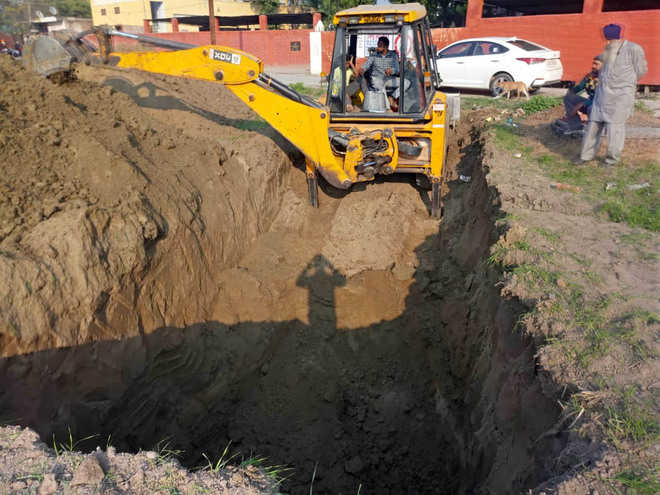 Aakanksha N Bhardwaj
Tribune News Service
Jalandhar, December 21
For the first time in the state, rice husk ash will be used to purify water. As disposal of rice husk ash is a big problem, the Lambra Kangri Multipurpose Cooperative Service Society has found a way to use this waste to clean water. Committee members of the society said the project would be cheaper and the treated water through this technique could also be used in fields as it would be beneficial for crops.
Lambra Kangri Multipurpose Cooperative Service Society, a Hoshiarpur-based society, started this pilot project in Lambra village. With the help of the society, the villagers have shunned LPG cylinders and are using biogas instead. The society is adopted by KS Pannu, Secretary, Agriculture.
"As compared to the other techniques, this is way too natural and cheaper. Under this technique, waste and unclean water will be passed through rice husk ash," said Jaswinder Singh, project manager of the society.
He said an experiment using this technique on waste water of households of the village was performed and the samples were sent to the Civil Engineering Department of the Punjab Agricultural University (PAU).
"The results were surprising. We have got the reports and even the PAU has approved it," he said.
Pannu said rice husk was used as a fuel in mills, which produced ash. "Disposing ash is a big issue in the state, but we have found that ash is a good source of cleaning water," he said. "They are experimenting and if successful, we can expand it further," he added.
Top News
Resignation sent to Governor Banwari Lal Purohit for final a...
The attack comes days ahead of the celebration of the 75th I...
Abdul Rauf Azhar, born in 1974 in Pakistan, was sanctioned b...
Four people, including two women, arrested