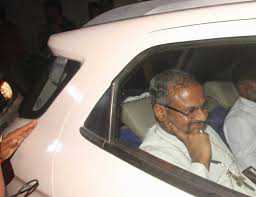 Tribune News Service
Jalandhar, September 17
Bishop of Jalandhar diocese, Franco Mulakkal, accused of raping a Kerala nun, has written a letter to Pope Francis, expressing his desire to temporarily step down from the responsibilities of the diocese.
The letter has been handed over to Pope's representative in India.
"Bishop Franco Mullakal has written to the Pope on September 16 expressing his desire to step down temporarily from the responsibilities of the diocese and has sought permission for the same," Jalandhar diocese said in a statement.
The decision is being attributed to bishop requiring more time to fight his case and his repeated travels to Kerala, where the case is lodged.
Elaborating further on the details of latest development in the case, the statement reads, "Bishop requires to spend more time to fight his case, to even to travel to Kerala several times, and thus has expressed his willingness to absolve himself from the responsibilities of the diocese temporarily and has handed over a letter to the representative of the pope, seeking permission for the same."
Earlier, the victim had written a letter to the Apostolic Nunciature--the representative of the Pope in India-- describing the ordeal she allegedly went through at the hands of Bishop Mulakkal.
Last week, the Jalandhar bishop who has been summoned by the Kerala Police for questioning on September 19 in the case, had announced that Monsignor Mathew Kokkandam will administer the diocese of Jalandhar in his absence.
The nun has accused the bishop of raping her repeatedly between 2014 and 2016. The bishop, however, refuted the allegation terming it "baseless and concocted. ANI
Top News
Train services to Kangra to remain suspended
Heavy rain triggers flash floods near Mata Vaishno Devi Shri...
Abdul Hamid Mir, a resident of Poonch, and Delhi-based garme...
Rajiv Gandhi's single term as PM will be remembered for far-...