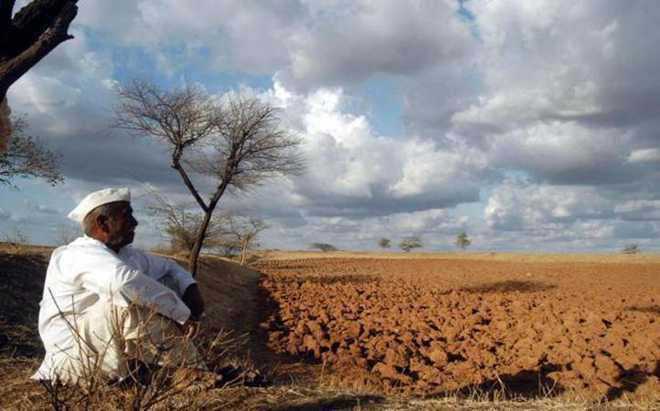 Amarjit Thind
Tribune News Service
Chandigarh, January 10
Punjab saw 16,606 farm suicides during 2000-2015, reveals data compiled by three universities — worrisome indeed, especially at a time when debt-trapped farmers are at the brink.
During this period, PAU, Ludhiana recorded 14,667 cases of suicide in six districts — 1,238 in Ludhiana, 1,423 in Moga, 1,706 in Barnala, 3,094 in Bathinda, 3,818 in Sangrur and 3,388 in Mansa. A survey by Punjabi University, Patiala, put the figure at 1,606 in Patiala, Fatehgarh Sahib, Ropar, Hoshiarpur, Mohali, Muktsar and Faridkot for the period. Another study by Guru Nanak Dev University, Amritsar, recorded 433 suicides in nine districts during 2000-2010.
(Follow The Tribune on Facebook; and Twitter @thetribunechd)
Of the total 16,606 suicides, 87 per cent were found to be on account of debt and 76 per cent by small farmers with landholdings less than 5 acres.
Jagmohan Singh, general secretary of the Bharti Kisan Union (Ekta-Dakonda), blames corporatisation and centralisation of capital for the sorry state of affairs. "Agriculture and industry are in the doldrums as the service sector alone is being promoted," he says, pointing out that the total debt, which stood at Rs 5,700 crore in 1997, had risen to Rs 9,886 crore in 2002, Rs 21,064 crore in 2005, Rs 35,000 crore in 2015 and now stood at more than Rs 80,000 crore. "As much as 64 per cent of the total farm income goes into repaying loans and 13 per cent farmers owe money more than their income in two successive years. "With a total of 10.53 lakh farm holdings, the per family debt comes to about Rs 8 lakh whereas the average annual income is Rs 6 lakh. Accrued interest on such loans is about Rs 1 lakh," Jagmohan Singh explains.
A big chunk of assistance is gobbled up by rich farmers with small and marginal farmers getting only 7 per cent of the Rs 7,977 crore subsidies on account of free power, water and fertilisers. "Simply put, 80 per cent farmers are being made to suffer owing to the faulty policies of the Centre and state governments," the BKU leader says.
He says the government needs to waive all loans, pay a compensation of Rs 10 lakh to families who have lost their bread-earners and make budgetary provisions for crop diversification, crop insurance and health insurance of farmers and farmhands.
Top News
Railway officials said system is 'error proof' and 'fail saf...
187 bodies yet to be identified; number of injured put at 1,...
Work is on so that railway services on the main trunk line c...
The flight with Union Minister Rameshwar Teli on board exper...
The passport given to Mehbooba is valid till May 31, 2033