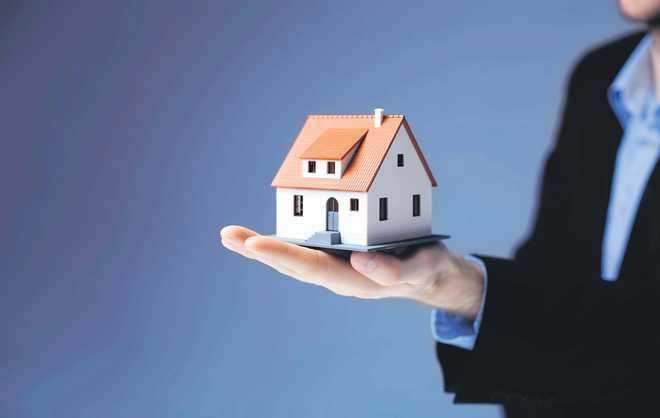 Vijay C Roy
Tribune News Service
Chandigarh, June 20
The Real Estate Regulatory Authority (RERA) of Punjab has cracked the whip on builders of 500 real estate projects in the state, asking them to get these registered under the new consumer-friendly law, or face action.
Under the law, the regulator cannot act against unscrupulous builders and protect gullible customers if the projects are unregistered. Many builders were circumventing the legislation by escaping registration under RERA.
"We have so far issued notices to around 500 project developers," RERA-Punjab chairperson Navreet Singh Kang told The Tribune.
He said the impact was visible, since more than 50 projects had either been registered or were in the process of registration. Projects under scanner include residential and commercial properties developed by builders of national repute as well as some Punjab-based real estate companies.
Notices have been issued under 'Section 59' of the RERA Act, asking builders to explain why action should not be taken for violating the provisions of the Act.
The unregistered projects include completed and under-construction projects and those yet to receive completion certificates.
RERA stipulates that a defaulter can face penalty which may extend to 10 per cent of the estimated cost of the real estate project.
As on June 15, only 540 real estate projects are registered with RERA-Punjab.
In addition, there are over 80 projects where applications are pending for registration, officials said. There are around 1,500 real estate projects in the state.
Kang said the authority has also asked local government authorities such as the Greater Mohali Area Development Authority (GMADA) and the Greater Ludhiana Development Authority (GLADA) to provide details of licensed colonies because several developers hide under the excuse that they could not receive completion certificates from these authorities.
So far, RERA has received more than 120 complaints from aggrieved real estate customers. As on June 12, the authority had passed orders in 109 cases. According to RERA, over 40 per cent of the cases were related to non-registered projects, so it could not take action. Also, many of the cases were resolved amicably. Penalty or refund was imposed on developers in some cases.
The Punjab RERA was notified on June 8, 2017, and set up on August 10, 2017, after the joining of chairperson Navreet Singh Kang and full-time members Sanjiv Gupta and Jagdish Singh Khushdil.
Top News
The voting in the five states was held between November 7 an...
Defence acquisition projects include procurement of 97 Tejas...
India has constituted a probe team to investigate allegation...
Nikhil Gupta, 52, has been charged with murder-for-hire in c...
GDP growth in the first quarter of current fiscal — April-Ju...