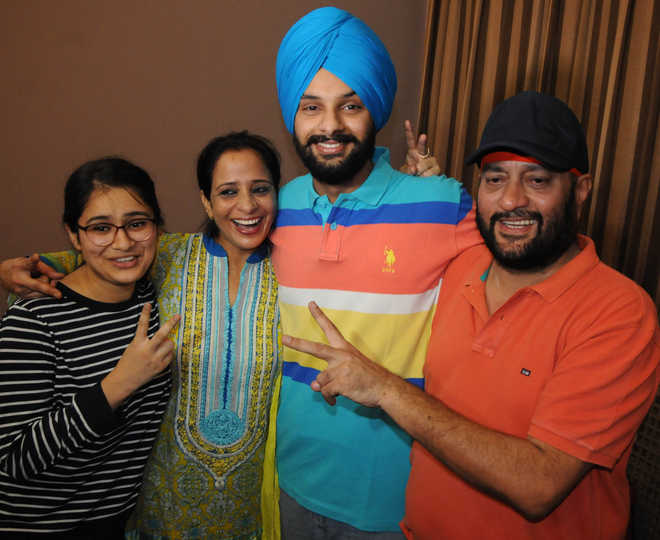 Amritsar, July 16
The Shiromani Gurudwara Prabandhak Committee on Sunday awarded Rs one lakh to Anmol Sher Singh Bedi for bagging the second rank in 2016 UPSC exams.
While honouring Bedi with a portrait of the Golden Temple, SGPC president Kirpal Singh Badungar said, he has set a precedent for others and is a source of inspiration for others.
He said the award money would also boost the confidence of Bedi and other Sikh candidates in the future.
In May, the Union Public Service Commission (UPSC) declared the final results of the civil services examination 2016, with Bedi securing the second rank in the prestigious all-India competition.
He has graduated in engineering from BITS, Pilani. — PTI
Top News
Premises connected to news portal's journalists raided; 46 s...
Prime Minister accuses BRS dispensation of 'looting' funds m...
This is the gist of the letter sent by CM to Banwarilal Puro...
Also said that it's important for Canada to have diplomats o...
Petitioner contended that the nature of information sought i...