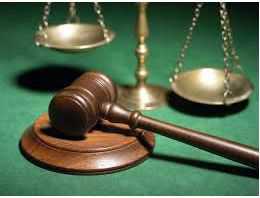 Chandigarh, October 30
The Punjab and Haryana High Court has ordered the shutting down of all tanneries in Jalandhar's leather complex. The Bench said the directions would remain in force till further orders and conformity to the Environment (Protection) Rules and the Water (Prevention and Control of Pollution) Act.
The Bench of first puisne Justice Rajiv Sharma and Justice Harinder Singh Sidhu made Jalandhar Deputy Commissioner personally liable to implement the order. Jalandhar Commissioner of Police was also directed to assist the Punjab Pollution Control Board's regional office to close all leather tanneries.
"The fact of the matter is that prima-facie neither the leather tanneries nor the common effluent treatment plant outlet is conforming to the norms as per Schedule-1 (16) of the Environment (Protection) Rules, 1986, which has further polluted the water stream, called Kala Sanghian," the Bench asserted.
The directions came on an appeal filed by Punjab Effluent Treatment Society for Tanneries and other petitioners against Punjab Leather Federation and other respondents. Speaking for the Bench, Justice Sharma observed that GS Majithia, Chief Environmental Engineer, PPCB, when confronted, submitted that the leather tanneries were not conforming to the norms/guidelines. The common effluent treatment plant outlet, too, was also not conforming to law.
Justice Sharma also referred to a report placed on record by the state. "The tanneries do not conform to the norms laid down even as per this report," Justice Sharma added.
Continuing with its efforts aimed at getting Kala Sanghian drain in Jalandhar cleaned, a Division Bench had at one point of time directed the holding of a combined meeting of the Sewerage Disposal Board, PSIEC Chief Engineer and Joint Commissioner of Jalandhar Municipal Council. — TNS
Top Stories