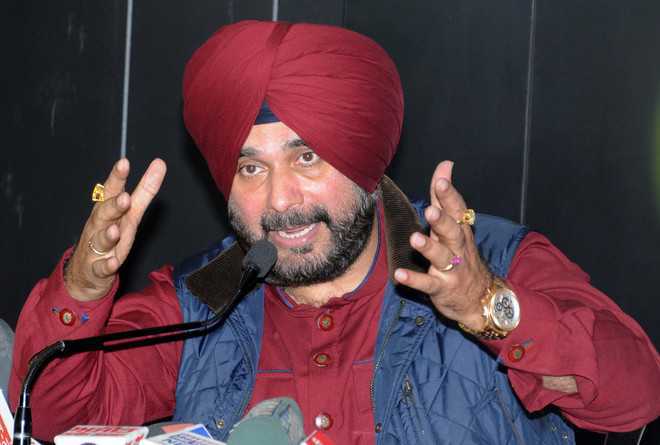 Chandigarh, July 1
Punjab Tourism and Cultural Affairs Minister Navjot Singh Sidhu on Sunday gave a clarion call in favour of a people's movement to restore the lost glory of 'Punjabi' language.
"Punjabi language is the symbol of pride and identity for all of us and without it we will be left without any identity. So, every Punjabi must join hands for the honour of our mother tongue," he said.
An official release quoting the minister said this struggle must be waged in unison because every government or administration has to bow before the people's movement.
He said Chandigarh is the capital of Punjab and discrimination with the Punjabi language would not be tolerated here at all.
"The future generation under the influence of cartoons is deviating from the path that leads them towards their mother tongue Punjabi which makes it important for us to have cartoon characters in Punjabi," Sidhu said while addressing a panchayat here.
He also announced that the Tourism and Cultural department would make a circuit connecting the ancestral homes of the prominent writers of Punjabi such as Bhai Vir Singh, Dhani Ram Chatrik, Nanak Singh, Gurbaksh Singh Preetlari, Shiv Kumar Batalvi, Amrita Pritam, and Balwant Gargi.
The minister also announced that the Local Government department would issue orders to give place of pride to Punjabi language at the signboards in all the cities and the correspondence would be made mandatory in Punjabi only. — PTI
Top News
Former PPCC chief addresses media outside Patiala Jail
Metropolitan Magistrate Sanya Dalal has posted the matter fo...
Bhagwant Mann says it is the eighth toll plaza shut down by ...
Dyal Singh, 35, was killed on the spot
Accused Rahul Talekar has no criminal background and claims ...