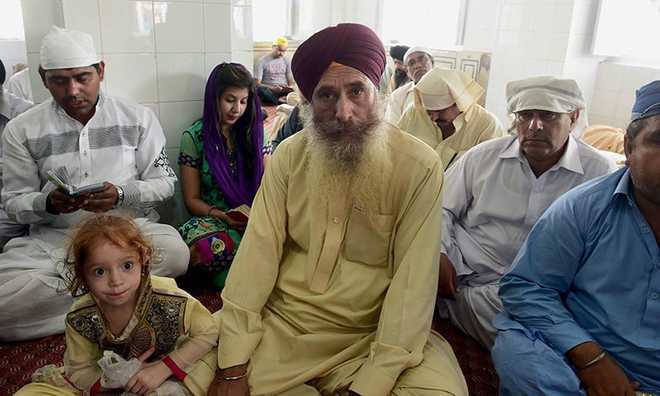 Islamabad, December 17
The Sikh community in Hangu district of Pakistan's Khyber-Pakhtunkhwa province has alleged that they were "being forced to convert to Islam" by a government official.
(Follow The Tribune on Facebook; and Twitter @thetribunechd)
The community members have lodged a complaint with the Deputy Commissioner Hangu Shahid Mehmood regarding the same, reported the Express Tribune.
Farid Chand Singh, who filed the complaint, has claimed that Assistant Commissioner Tehsil Tall Yaqoob Khan was allegedly forcing Sikhs to convert to Islam.
Singh said the community have been living in the area since 1901 and have never been offended by anyone for religious believes, despite being a hotbed for sectarian conflicts.
He said that they were never approached by someone to convert to Islam and added that they have always maintained an amicable relations with the Muslims in the region.
"Had it been from someone ordinary, it would have never been felt so offending but when you hear such things from a government official, it becomes something really serious," Singh told The Express Tribune.
"We the residents of Doaba area are being tortured religiously," read the complaint.
On the other hand, DC Shahid Mehood said the member of the Sikh community were offended during conversation with the Assistant Commissioner, which the latter never really meant.
He further added that there is no such issue of converting someone forcefully to Islam, rather administration ensured religious freedom. — ANI
Top News
Voting for final phase of Gujarat polls ends, counting of vo...
'You (government) are only filing FIRs, but according to you...
Barring a few incidents of violence, polling for the final p...
BJP ruling civic bodies since 2007, won 181 of total 270 mun...
The Delhi govt opposes the Centre's plea saying it will only...