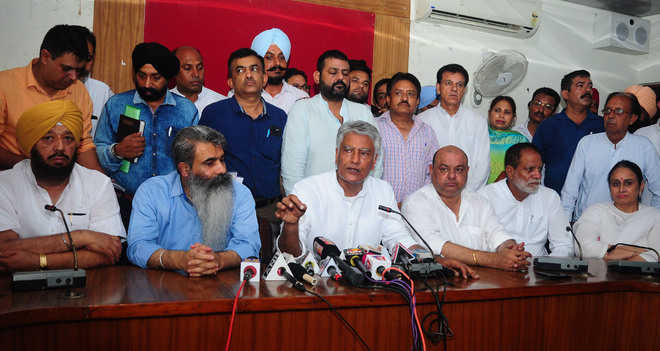 Tribune News Service
Ludhiana, July 1
Punjab Congress chief Sunil Jakhar on Sunday claimed that the government had cut the supply chain of drugs like heroin and cocaine and the recent deaths had taken place due to a fatal mixture of drugs which was being supplied to addicts. Addressing the media here, he claimed that the government was able to control the menace, but the deaths were a cause of concern.
He accused the previous SAD-BJP government of patronising the drug mafia, pointing out the case of the Ludhiana girl, who had accused a DSP of pushing her into drugs.
Reacting to Jakhar's statement, AAP MLA from Dakha HS Phoolka said: "The state Congress president had blamed a new drug for the recent deaths. It means this new drug has come during their tenure and it is more dangerous. The availability of drugs has rather increased. The government is a failure."
Top News
89 seats up for grabs, 788 candidates in fray
A consent form with complete details of Poonawala and the te...
His song 'Mahakaal' removed from YouTube after 19 hours
Expands parallel group of leaders