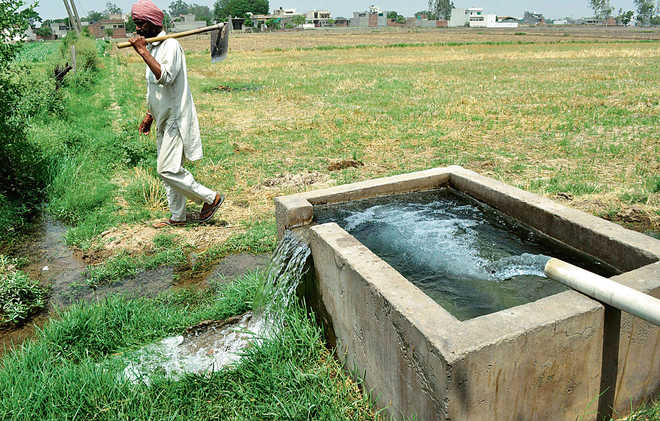 Rajmeet Singh
Tribune News Service
Chandigarh, June 16
Amid hue and cry over open borewells in the state after the death of two-year-old Fatehveer at Bhagwanpura village of Sangrur, a piece of advice has come from the state's water and sanitation department to convert all abandoned borewells into groundwater recharging wells.
The issue has been flagged at a time when the Punjab government is seeking Centre's help to replenish its drained aquifers through rainwater harvesting. Israeli experts have also been roped in for the purpose.
It is learnt that in the aftermath of Sangrur incident, the issue came up for discussion in inter-departmental meetings.
Tejdeep Singh, a senior scientist with Central Ground Water Board (CGWB), said there were already guidelines from the board to convert abandoned borewells into recharging wells. "It is the need of the hour and it won't cost much," he pointed out. But, it should be ensured that water being drained in borewells should not be toxic or containpesticides, he stressed.
Under Mission Tandarust, all deputy commissioners have been asked to undertake immediate measures to fill and plug abandoned borewells in the state. "While identifying such borewells, it is easy for the agriculture department to initiate the move as it is going all out to save water," a senior government official said.
KS Pannu, Mission Director, Tandarust Punjab Mission, said it was not possible to straightway put water in such borewells. "It has to be ensured that it would not lead to contamination of groundwater," he said.
There are also instructions from the ministry of drinking water and sanitation on converting dried borewells into groundwater recharging wells as the groundwater abstraction using borewells (tubewells) from deeper aquifers has increased manifold.
109 blocks over-exploited: Report
A draft report of the Central Ground Water Board (North-Western region) has warned that Punjab will be rendered a desert within 25 years if the exploitation of its underground water resources continues at the current rate
Of 138 blocks under study, 109 are found overexploited, two critical, five semi-critical and 22 in the safe category
At the current rate of extraction, all available groundwater resources till the depth of 300 m in the state will end in 20-25 years," the report says, adding that all available groundwater at a depth of 100 m will end within 10 years
Top News
In Mizoram, Zoram People's Movement is locked in close race ...
According to Defence Ministry, 98 per cent of the total proc...
India has constituted a probe team to investigate allegation...
Nikhil Gupta, 52, has been charged with murder-for-hire in c...
GDP growth in the first quarter of current fiscal — April-Ju...