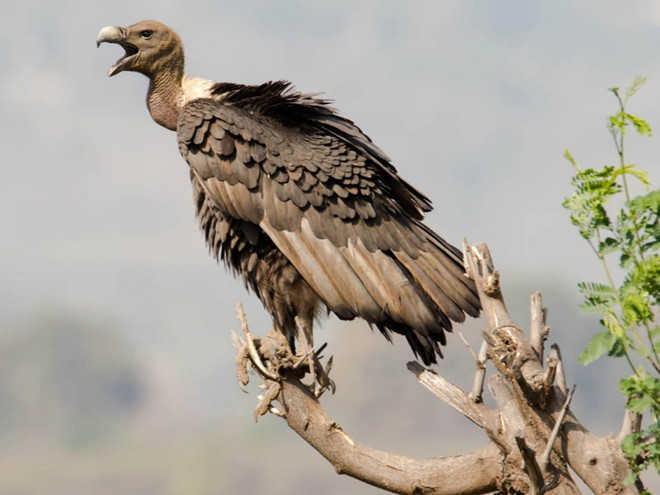 Aman Sood
Tribune News Service
Patiala, January 30
After banning the veterinary painkiller diclofenac, Punjab now proposes to ban the use of aceclofenac in a bid to save the last few species of vultures in the country.
Aceclofenac is a pain killer administered to cattle and has shown a detrimental effect on vultures, due to which the Punjab State Board for Wildlife is slated to take up the issue in its meeting this week.
The meeting to be chaired by Chief Minister Capt Amarinder Singh will take a call to ban aceclofenac, which as per experts, is considered equally dangerous as it metabolises into diclofenac. The vulture species in South Asia, have suffered a catastrophic decline of about 99 per cent over the past decade. Once approved by the Chief Minister, the matter will be sent to the Cabinet for a formal ban on the drug.
As per the agenda for the meeting, a copy of which is with The Tribune, the three resident Gyps species of vultures — oriental white-backed vulture, long-billed vulture and slender-billed vulture — found also in Punjab are "on the verge of extinction because of the use of the drug diclofenac in treating cattle and livestock".
"The board is requested to recommend the issue of advisory to the Drug Controller General of India to ban diclofenac," stated Punjab Principal Chief Conservator of Forests (Wildlife) chief.