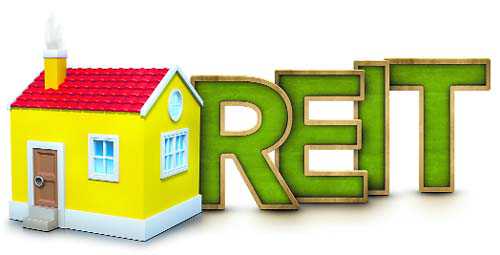 sanjiv@tribunemail.com
The introduction of Real Estate Investment Trust The introduction of real estate investment trusts (REITs) is a key reform that will enable institutionalisation of commercial real estate. It will enable retail investors to invest in income generating A- Grade commercial real estate and ingenerating liquidity for the developers of such assets. However, developers and sponsors alike have taken their time to list their REIT vehicles due to non-conducive policy environment — such as clarity on Dividend DistributionTax (DDT), clarity on Income Tax for off-shore investors and unit holder consent for matters requiring their approval.
Unfulfilled expectations
Some of the earlier amendments have addressed these issues, however, the industry had some more expectations from the policy makers to make REIT investments a sweet deal.
From a retail investor perspective, the industry wanted REIT investments to be exempted from tax under Section 80C. In addition to the DDT exemption granted to the Special Purpose Vehicle (SPV), similar exemption should also be extended to the subsidiary of such SPV.
REIT units should be treated at par with listed equities as long-term capital asset.
The 2017-18 Budget has failed to address the above issues. However, the Budget was focused on industry and development growth and employment generation that will give rise to demand for office spaces and will widen the REIT platform for many developers.
Also, the Budget initiatives will showcase India as a stable destination for investments, thus enabling Foreign Institutional Investors (FIIs) to make investments in REITs.
Impact of note ban
The recent demonetisation move of the government has also impacted REIT investments. Post demonetisation, many domestic investors are flushed with cash, with weak demand from High Net worth Individuals (HNI's) for large office blocks, we expect domestic institutions to be a large subscriber of REITs.
At present, the retail investor has limited options to park cash, the equity markets have been volatile, debt rates have been softened, and residential real estate returns have been poor.
The retail investor will see REITs as a good opportunity to park cash. Since REITs offer a stable fixed return and possibilities of capital appreciation they will be an attractive investment for retail investors.
Front runners
Bangalore based Embassy group together with Blackstone is expected to be one of the first REIT listings. They have been actively discussing and evaluating the listing option.
The listing is expected to be of the size of US $600 million valuing the total portfolio at US $ 3 billion. The other probable candidates for REIT listing would include Panchshil Realty (Pune), K Raheja (Mumbai) and DLF (Gurgaon). Some large private equity funds such as Brookfield also have large holdings which they will look to monetize.
REIT is expected to be a big liquidator for large assets generating and good investment option for domestic and foreign institutions and retail investors, subject to the investment friendly policies of Government of India and SEBI.