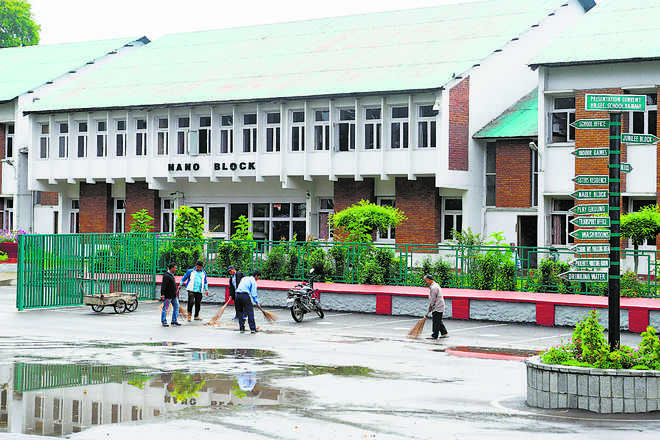 ROBINSINGH@TRIBUNE.COM
Rifat Mohidin
Tribune News Service
Srinagar, August 19
Few students turned up at schools that re-opened in the Kashmir Valley today after a fortnight. In Srinagar, all private schools remained shut, barring one run by the Centre where barely 10 per cent students made it to their classes.
"There was thin attendance in schools. About 30-40 per cent staff made it. From Wednesday, middle schools in Kashmir will be reopened," an official said.
Also Read:
"Children's safety is important," said Hafeeza Jaan, whose two children study in Class III and V. The government had made necessary arrangements for reopening all 190 primary schools in Srinagar city, but parents were apprehensive. "There is so much uncertainty. Sending kids to school is out of question," said Farooq Ahmad Dar.
"Why schools? They should open colleges first. What if something happens on the way? Things are far from normal in Kashmir yet," contended John Muhammad of Soura, Srinagar, which has witnessed protests and clashes several times in the past two weeks. In Baramulla district, schools in five towns remained closed, said officials.
---
Pak Army chief given extension
New Delhi: Two days after Pakistan army chief General Qamar Javed Bajwa assured army's 'full support' to the 'Kashmir cause', he has been given a three-year extension in service by country's Prime Minister Imran Khan. The orders said the decision had been taken in view of the "regional security environment". TNS