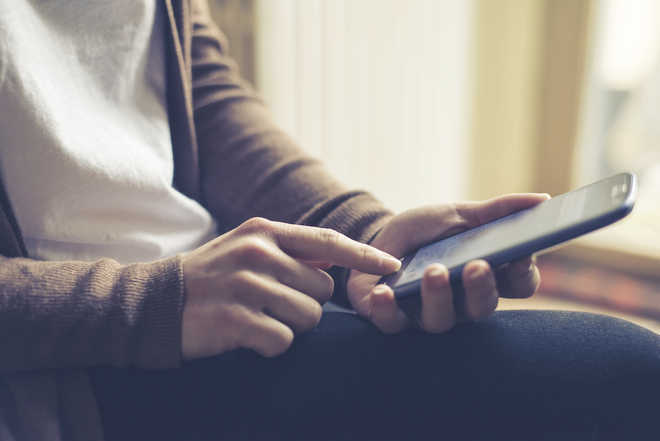 WASHINGTON: Scientists have developed a low-cost chip that will allow your smartphone to rapidly detect harmful bacteria in water or a food sample.
Once commercially available, it should be useful to cooks using fresh fruits and vegetables, for example, and aid workers in the field responding to natural disasters, researchers said.
Scientists from University of Massachusetts Amherst in the US designed a sensitive and reliable bacteria- detecting chip that can test whether fresh spinach or apple juice, for example, carry a bacterial load.
The chip, used with a light microscope, relies on "capture molecule," 3-mercaptophenylboronic acid (3-MBPA) that attracts and binds to any bacteria.
The chemical detection method, "surface-enhanced Raman spectroscopy" (SERS), relies on silver nanoparticles. The techniques are now in the patenting process.
An optical detection method was adapted for possible home use with a smart phone microscope adapter.
The first step in the new test for bacteria detection is to collect a sample of water, juice or mashed vegetable leaf and place the chemical-based detection chip in with the sample.
Researchers also developed a simple smartphone app that visually detects bacteria in samples that contain the chip.
The standard method for culturing bacteria from food samples, known as an aerobic plate count (APC) takes two days, He said.
"There are some others that are faster, but they are not very sensitive or reliable because ingredients in the food can interfere with them," said Lili He, from University of Massachusetts Amherst.
Researchers designed the chip to attract only bacteria but not sugars, fats and proteins in food or dirt.
The food compounds can be washed away with a high-pH buffer, leaving only bacteria for visual counting with the smart phone microscope and app.
This method can detect as few as 100 bacteria cells per one millilitre of solution, compared to a sensitivity of 10,000 cells for other rapid methods.
In their recent study, researchers explored "the advantages and constraints of this assay over the conventional APC method and further developed methods for detection in real environmental and food matrices," scientists said. PTI