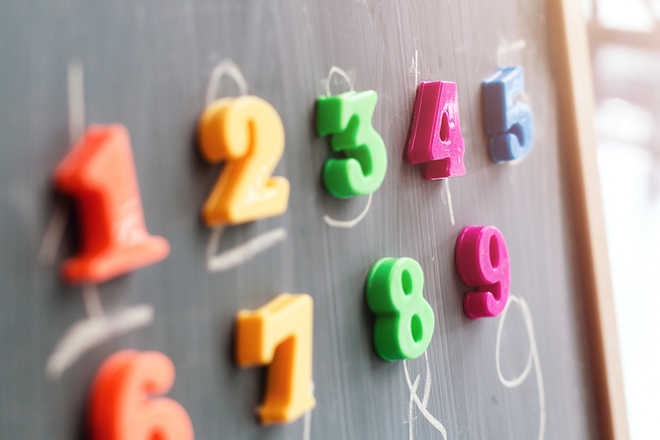 Washington, August 5
Preschoolers who are more successful in understanding words associated with numbers, such as 'three' or 'four', are more likely to have success with math when they enter kindergarten.
The findings, conducted by researchers at the University of Missouri, also revealed that children who have a basic understanding that addition increases quantity and subtraction decreases it are much better prepared for math in school.
Scientists contend that emphasis on these two skill-sets could lead to greater success in school.
"Our current study follows kids from preschool to first grade, and we found that future success in mathematics lies in the basic understanding of number words and the quantities they represent," said David Geary, Professor at University of Missouri.
Geary and his team followed 112 preschool children ranging in ages from three to five years old and identified as at risk for school failure on categories like general knowledge, parental background and other factors.
The children were administered several tasks to evaluate non-symbolic skills (such as quantities of collections of objects) and symbolic quantitative and calculation skills, including their understanding of number words and the ability to add and subtract from collections of objects.
"We measured participants' math skills at the beginning of preschool and again at the end of preschool. Kids who better understand the value of number words have an implicit understanding of addition and subtraction and are more fluent at processing numbers going into kindergarten," added Geary.
Preschoolers need to have a good understanding of quantities associated with number words and need to have experiences manipulating set sizes, suggested the study. — IANS
Top News
AAP wins 134 of 250 wards, BJP 104; Congress reduced to just...
BJP thanks people for 'recognising' its work, making it vict...
Moosewala's parents had stated that people from music indust...
Terming the Indian economy a bright spot in the otherwise gl...
'Punjab has become a gangland… daily murders are taking plac...