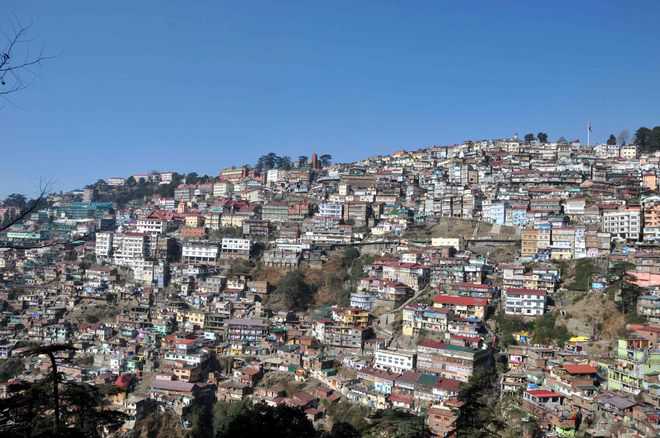 editorial@tribune.com
Kuldeep Chauhan
Tribune News Service
Shimla, December 30
The Shimla Municipal Corporation (SMC) is leaving no stone unturned to get the Smart City tag for the Queen of Hills. It is making use of all its resources and bargaining power to clear the second round of the Smart City Mission that is going to end on March 25, 2017.
The SMC, one of country's oldest municipalities, lost to Dharamsala in the first round. Rumours were that it was because of Urban Development Minister Sudhir Sharma, who enjoys the support of Chief Minister Virbhadra Singh, that his home city was given a preference.
But this time, the smart city selection scenario has changed. The SMC is drumming up support from its odd 2.15 lakh residents as there is no other city from Himachal in the fray.
Mayor Sanjay Chauhan said: "We request residents, associations and all stakeholders to come forward and make the mission a success. It is a people's movement."
Chauhan said they had taken to the social media to garner support. "The residents can log in on to missionsmartshimla@gmail.com. They can also follow us on our Facebook page missionsmartshimla and tweet at @smartshimla," he said.
Not only this, Th e SMC has urged its residents to download and install Swachhta -MoUD App from play store. "Download the app before January 2, 2017, to get the tag for Shimla," said Municipal Commissioner Pankaj Rai.
Chauhan said they had hired a consultant for making a fresh detailed project report (DPR) after incorporating inputs and suggestions from the residents. "We are providing IT-based e-governance solutions to problems related to infrastructure, water, power, road and traffic in the city," he added.
Municipal Commissioner Pankaj Rai said the MoUD was also conducting a 'swachhta' survey. "We have to achieve the target of 5,000 downloads, otherwise Shimla will lose 60 marks," Rai said, urging the residents to download the app.
Shimla's main battle is to win the Stage II by meeting parameters that include the city-level evaluation (30 points) and proposal-level evaluation (70 points).