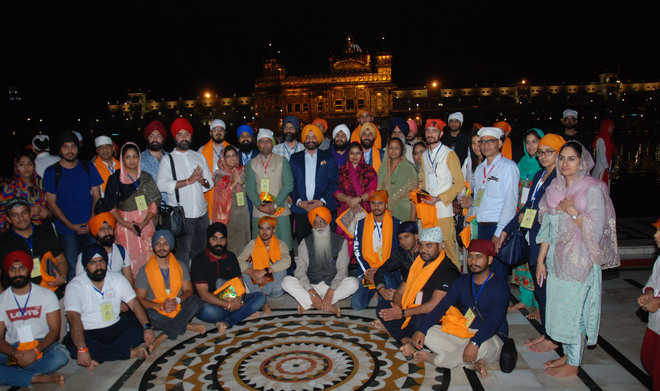 editorial@tribune.com
Tribune News Service
Amritsar, November 8
A Sikh delegation comprising 38 youths from eleven countries such as the US, the UK, Canada, Australia, Germany and Italy reached the holy city on Friday evening.
The delegation paid a visit to Golden Temple. Members of the delegation will stay at Sri Harmandar Sahib complex and join devotees in prayers on Saturday evening and Sunday morning. The group will also visit various museums and galleries in the complex, before proceeding to the last leg of 'Takhat Darshan Yatra' on November 10.
The visit was led by Kamal Soi and coordinated by Nalini Singhal, regional director of the Indian Council for Cultural Relations (ICCR), Chandigarh. It is being organised as a part of the 550th birth anniversary celebrations of Guru Nanak Dev.