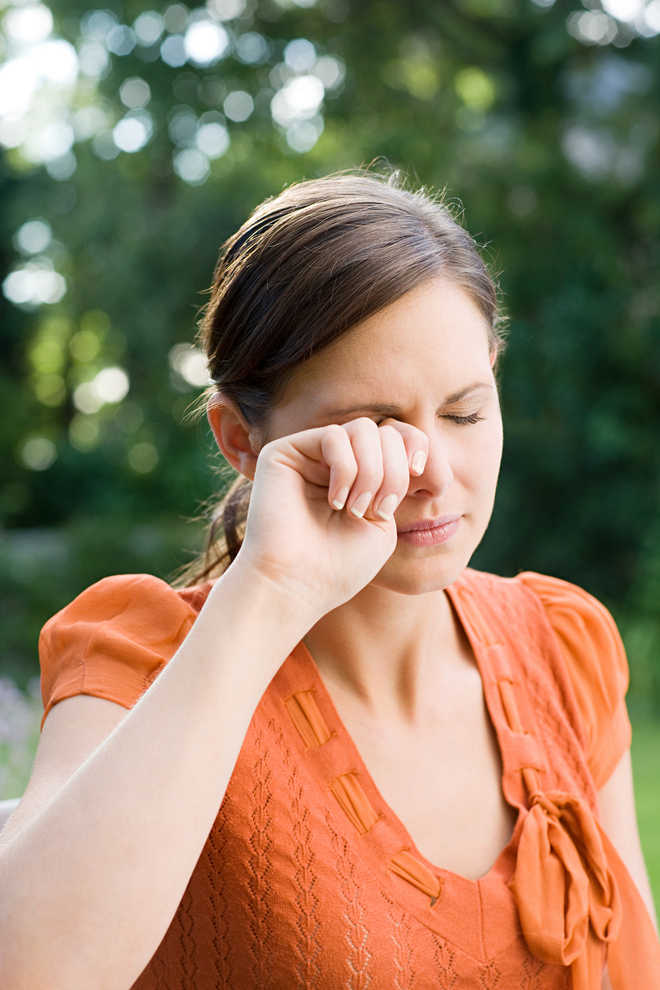 shalender@tribune.com
Dr Harsh Sharma
As the temperature soars in April, cases of allergic conjunctivitis start pouring in. It is also called the pink eye. Typically, the disease flares up in early summer, persists throughout the summer, subsides on its own in the winter.
Young people, especially boys get affected the most, though the reason for this is not properly understood. This form of conjunctivitis is often mistaken for the contagious one, which is actually different.
Read the symptoms
Burning, redness and irritation in the eyes are the main symptoms. Lachrymation or watery discharge from the eyes is another common presence in all cases. The eyes become sensitive to light, both natural and artificial. There may be a whitish, ropy secretion also. The conjunctiva beneath the upper eyelid gets hypertrophied and forms a pattern of polygonal raised areas, white in colour and such lesions may also be seen over the lower lid also.
Raised eosinophil count in the blood confirms its allergic origin. The difficulty is that the offending allergens are usually too difficult to pinpoint thus making prevention difficult. Both the eyes are affected. Prognosis is good and no serious complications are seen. It may keep recurring for several years but eventually subsides.
Is it contagious?
It needs to be mentioned here that this form of conjunctivitis is not at all contagious, which means that it cannot spread from one person to another by touch or by sharing clothes or any other form of contact. Therefore there is no need to avoid contact or proximity to any person suffering from this disease. This form of conjunctivitis is allergic in nature and not bacterial or viral, which are of the contagious variety.
Effective management
Cold compresses are very effective as they soothe the sore and irritated eyes. Avoid going out in the sun or at least direct exposure to sun by using good quality dark glasses that provide protection against harmful UV rays, as the eyes are sensitive to light. Wearing glasses has the added benefit of protection against minute dust particles, pollutants, other allergens and warm air.
Role of homoeopathy
Homoeopathy is very effective in the treatment of this malady as it is able to completely cure the disease. Homoepathic medicines like Euphrasia, Allium Cepa and Apis are very useful for the treatment of acute cases. Later on, this needs to be followed by constitutional treatment to avoid recurrence of the disease in the next year. Local application of Cineraria Maritima eye drops is also very helpful in the treatment of allergic conjunctivitis.
(Dr. Sharma is a Mohali-based homoeopath)