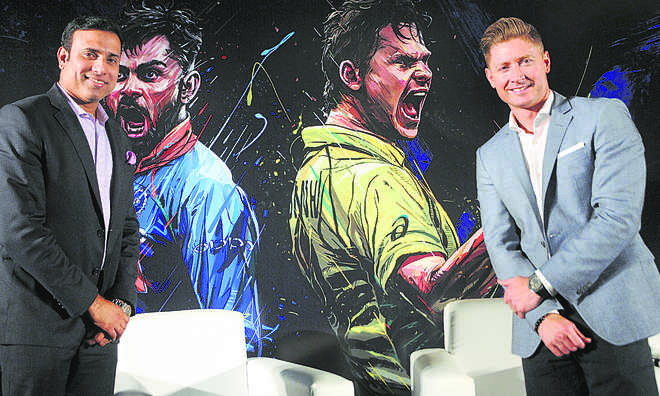 New Delhi, September 12: Australia capped off India's last home season that was dominated by Test cricket. The Aussies are back again, kicking off the new home season that will be dominated by ODIs and T20s. Ahead of the mouth-watering India-Australia duel, VVS Laxman and Michael Clarke discussed the chances of both the teams and the rivalry between Virat Kohli and Steve Smith in New Delhi on Tuesday. While they differed on quite a few aspects, they agreed on thing — Australia's bowling is their weakest link and could find the Indian batsmen a bit too hot to handle.
Excerpts:
Top News
Gehlot's written apology appears to be the tool to broker pe...
'Our priority is to win 2023 assembly polls in Rajasthan for...
Congress Legislature Party leader Partap Singh Bajwa demands...
Rape includes marital rape for purpose of MTP Act
Newly appointed director M Srinivas directs hospital staff t...