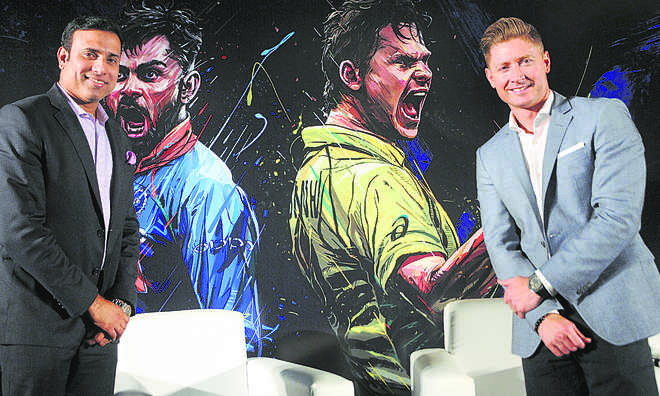 New Delhi, September 12: Australia capped off India's last home season that was dominated by Test cricket. The Aussies are back again, kicking off the new home season that will be dominated by ODIs and T20s. Ahead of the mouth-watering India-Australia duel, VVS Laxman and Michael Clarke discussed the chances of both the teams and the rivalry between Virat Kohli and Steve Smith in New Delhi on Tuesday. While they differed on quite a few aspects, they agreed on thing — Australia's bowling is their weakest link and could find the Indian batsmen a bit too hot to handle.
Excerpts:
Top News
Several centrally-protected monuments across the country lit...
Harried passengers take to social media to vent their ire at...
Lapid had stirred a massive controversy by terming Vivek Agn...
Voter turnout less than 66.75 pc recorded in first phase of ...
DigiYatra will provide seamless entry and embarkation proces...