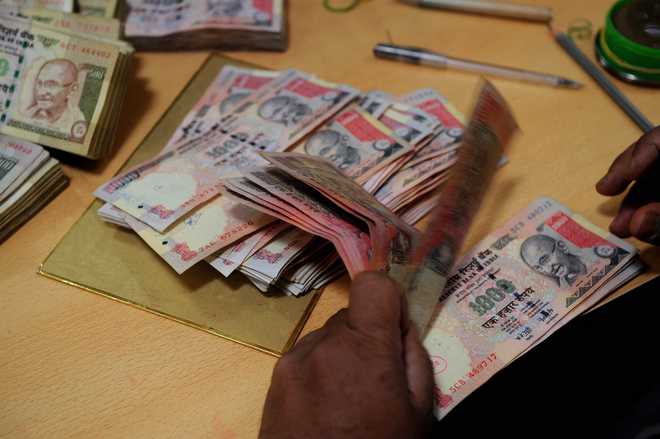 New Delhi, July 24
Flagging involvement of unaccounted money in cricket betting, especially IPL, the Special Investigation Team on black money today asked the government to put in place measures to control the menace.
"... it is apparent that illegal activity of cricket betting requires to be controlled by some provisions which are deterrent to all the concerned.
"... considering the fact that large amount of black money is generated and used in this sector, it is suggested that some appropriate legislative directions or rules or regulations are required to be put in place to curb the menace of such betting," said the Special Investigation Team (SIT) in its third report.
Citing a study, the panel headed by Justice MB Shah (retd) said betting in sports, which is illegal, creates a wide scope for black money generation.
In India, only betting on horse racing, lotteries conducted by state governments and casinos in certain states are permissible.
According to a 2012 FICCI and KPMG report, betting market in India is about Rs 3 lakh crore and if taxed at 20 per cent, the exchequer can earn revenue of Rs 12,000-Rs 19,000 crore a year.
The SIT noted that the Indian Premier League (IPL) has been marred by betting and spot-fixing scandals and involvement of huge amount of black money.
"As per news reports, some of the players are paid more than the payment slabs prescribed by the BCCI, with certain amount paid through legitimate means and some in black.
"During the IPL 2013 season, in a sport fixing scam, several cricketers were arrested for accepting money from bookies to throw away matches," it said.
Involvement of huge illegal, unaccounted money in cricket betting has been noticed by Enforcement Directorate (ED), where betting was being done over Internet or using electronic gadgets.
Also, it added that some websites (may be outside the country) are providing online betting facilities for various sporting events, such as cricket and football.
The SIT said illegal betting leads to malpractices such as match–fixing or spot–fixing wherein the bookie fixes the outcome of the event in his favor by having an illegal agreement with the sportsperson.
"This leads to bettors being cheated at the hands of bookmakers, thereby enabling them to earn huge sums of black money," the report said.
Betting and gambling are subjects on which state governments have to pass appropriate laws as it is a state subject.
However, since the amount involved is huge, the SIT said that the central government should intervene to curb this menace.
Chennai Super Kings and Rajasthan Royals have been suspended from the cash-rich IPL for two years for betting activities of their key officials Gurunath Meiyappan and Raj Kundra during the 2013 season.
The punishment was given by a Supreme Court-appointed three-member committee, headed by former CJI R M Lodha, which held that betting activities of the two officials—Meiyappan, considered the face of CSK owners, and Kundra, co-owner of Rajasthan Royals—have brought the game of cricket, BCCI and IPL into disrepute. — PTI