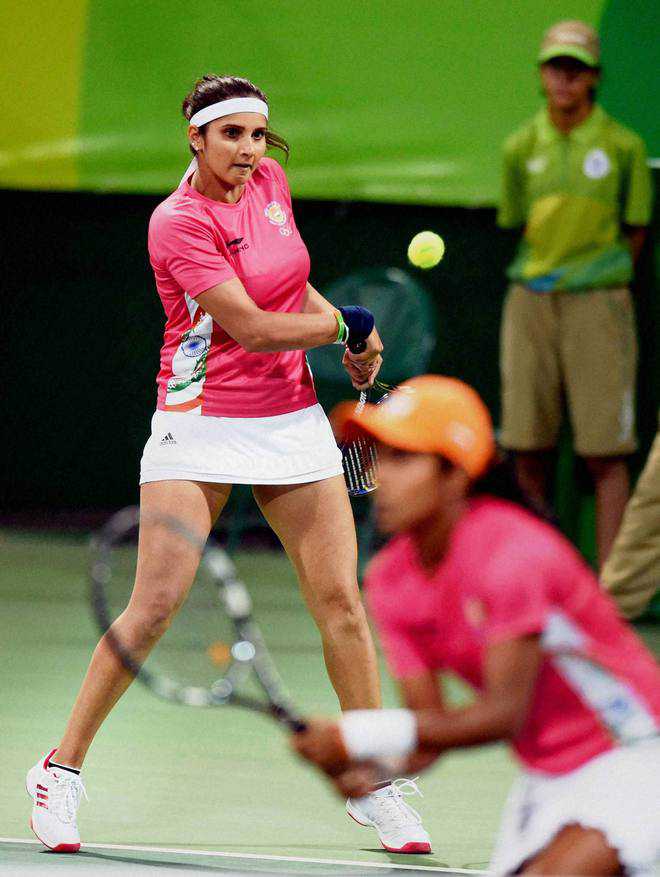 Tribune News Service
New Delhi, September 18
Today afternoon, out of the blue, Sania Mirza posted this cryptic message on Twitter: "The ONLY way to win with a toxic person, is not to play!!! #karmaiswatching #zenmode." Rohan Bopanna, with whom Sania finished fourth in the mixed doubles event in the Rio Olympics, re-tweeted this post — clearly, he endorses Sania's assessment of this "toxic person". And then, sometime later, he posted this comment: "At it again!! ...the usual ploy to stay in the news by slanging fellow players in media. #Patriotism."
Who is the person called "toxic" by Sania? What was the immediate provocation that made Sania and Bopanna go online and post their message about this person?
A clue to unravel this mystery can be found in the comments by a tennis player last night — it's significant that this great tennis player is not liked by Sania and Bopanna. It is Leander Paes, and this is what he said about India's mixed doubles team (Sania-Bopanna) at Rio Olympics: "I can very clearly say that in this Olympics and last Olympics we didn't put the best team forward. This Olympics the mixed doubles was a great opportunity."
Paes suggested that he should have been Sania's partner in the team, instead of Bopanna. "What more does a man need to do than win four Grand Slams in 14 months?" Paes said of his record prior to the Olympics. "There was no more tournaments to win, I could not create anymore tournaments. Sad."
In the run-up to the Rio Olympics, Bopanna, whose high doubles ranking had earned India a berth in the men's doubles draw at Rio, said that he would prefer to pair up with Saketh Myneni. However, the All India Tennis Association asked him to team up with Paes. In the run-up to the Olympics, Paes and Bopanna played only one match as a team, against South Korea in the Davis Cup in Chandigarh. They had one proper practice session at Rio, the day before their first-round match.
At the Olympics, Bopanna's supporters said that the late arrival of Paes in Rio did not give them time to practise together. Paes countered that by saying that Bopanna and Sania arrived early in Rio only because they had lost in the tournaments they were playing in, in Toronto and Montreal, while he himself was "winning, so I was playing there".
At Rio, Paes and Bopanna lost in the first round of the men's doubles. Bopanna and Sania reached the semifinals of the mixed doubles but lost their two medal round matches to end up fourth.
Top News
7 others, including Ahmed's brother Khalid Azim alias Ashraf...
Writes to Mohit Rajan, Deputy Secretary in the MS Branch of ...
Amritpal's counsel on the other hand contended that he was i...
Behind him, Papalpreet Singh, who is said to be his mentor, ...
The earlier date for this was March 31