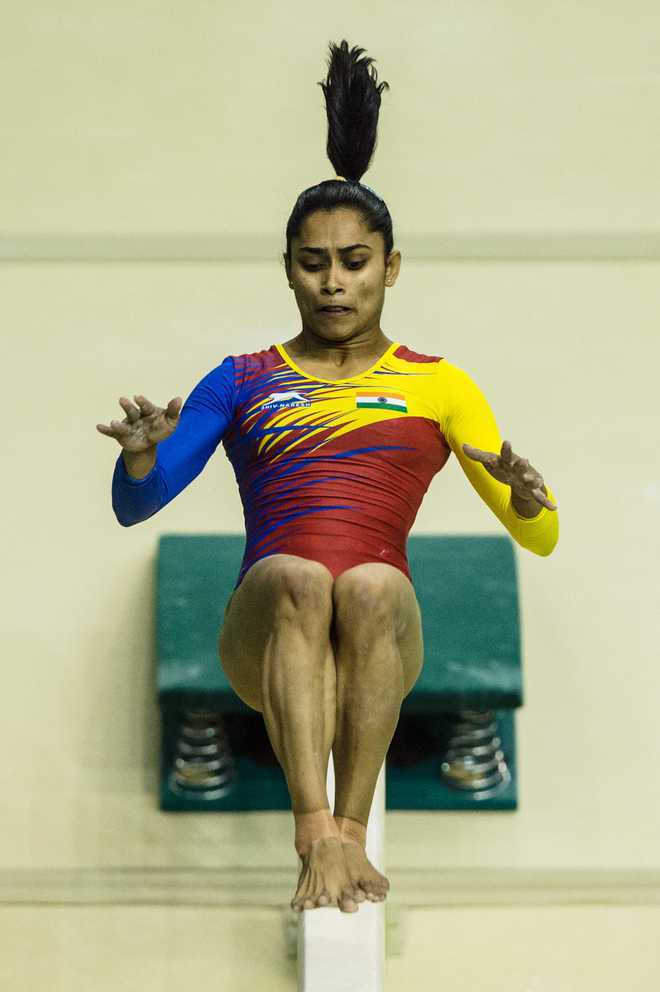 New Delhi, April 25
Dipa Karmakar, who has the distinction of becoming the first woman Indian gymnast to qualify for Olympics, on Monday called on Union Minister Jitendra Singh, who assured her all help from the government to achieve her goal of winning a medal at the global event.
Congratulating Dipa on her feat, Jitendra Singh said the entire nation was proud of her and he personally took special pride in it because she achieved the distinction at a time when he was the Minister in-charge of North-East.
Dipa has set an example, not only for girls across India but the entire world by opting for a sport which is not only difficult but also involves a lot of hard work and risk taking capacity, he said.
The Minister for Development of North Eastern Region (DoNER) said Prime Minister Narendra Modi had made a special mention of Dipa's achievement while addressing the convocation of Shri Mata Vaishano Devi University in Jammu last week.
Assuring Dipa of all government assistance, the Minister said he had already discussed about her with Sports Minister Sarbananda Sonowal, who had issued orders for special support to her.
Dipa (22), who hails from Tripura, is the first woman and Indian gymnast to qualify for Olympics in 52 years. — PTI
Top News
Chennai airport operations suspended from 9.40 am to 11 pm
Group of militants on their way to Myanmar ambushed by anoth...
Court of Inquiry ordered to ascertain the cause of accident
This will be the first time in history of Mizoram that the s...
Punjab MP was suspended on August 11