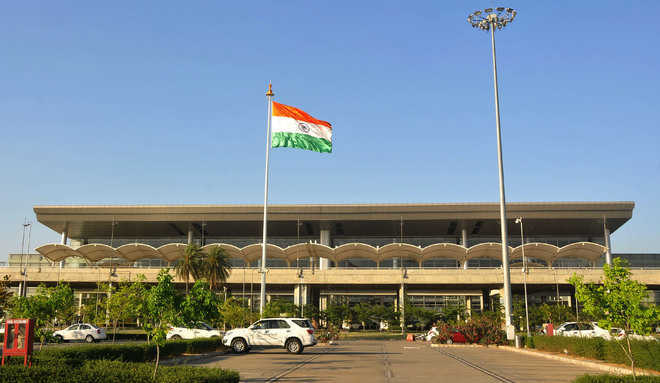 editorial@tribune.com
Tribune News Service
Chandigarh, September 25
A high-level delegation of Invest Punjab, jointly led by Punjab Finance Minister Manpreet Singh Badal and Education & PWD Minister Vijay Inder Singla, on Wednesday encouraged the Tata Group to start more international and domestic flights from Mohali International Airport to expand the air connectivity in Punjab.
On behalf of the Punjab government, the visiting delegation sought major direct international flights between Mohali to Singapore and London while domestic flights between Mohali to Amritsar and Jaipur.
The visiting delegation made this demand before the president, Infrastructure, Defence and Aerospace at Tata Sons, Banmali Agrawala, and CEO and MD, Tata Power Limited, Praveer Sinha, during a meeting at Mumbai.
Minister cites Punjabis settled abroad
Finance Minister Manpreet Singh Badal said keeping in view the large number of Punjabis settled abroad, their demand of expanding the air connectivity from the Mohali International Airport is the need of the hour.
Nod to Fortis expansion
Punjab Chief Minister Captain Amarinder Singh has extended his government's support to Fortis for its expansion plans at their existing hospital in Mohali as well as to set up a drug and alcohol de-addiction and rehabilitation centre.